A Practical Approach to Airline and Airport Robotics and Innovation
Iztok Franko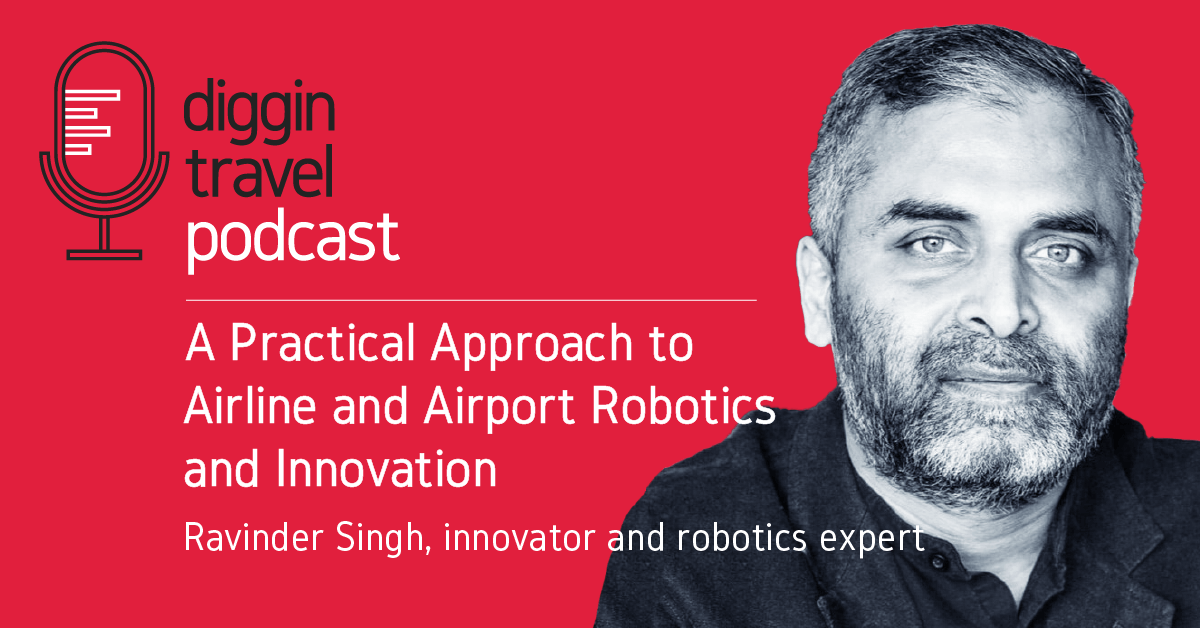 How can airline and airport robotics help our industry adapt and change for the better?
This is the question I tried to better understand about airline and airport robotics. I'm not a big expert on robotics, but when I was doing research for big-picture digital trends for our 2021 Airline Digital Trends Report, robotic and automation always popped out.
Statista's Digital Economy Compass 2020 report shows that COVID-19 has prompted more robot usage around the world. We've seen new applications of robotics in travel as a means of fighting the pandemic. Temperature measurement, disinfection, delivery to quarantine locations, and robot assistants are just some of the areas the travel industry has explored with robots.
AirAsia announced last year that they will start implementing robotic process automation (RPA). The airline plans to automate mundane and repetitive tasks, which will free up their workforce to focus on more complex tasks that require critical thinking and experience-based judgment. In the aforementioned 2021 Airline Digital Trends paper, you can read about how one of our airline digital leaders from Turkish Airlines sees robotic process automation as one of the key digital trends for 2021.
Additionally, airlines like Vistara in India are experimenting with robots that could serve as customer service agents in airports. Imagine an airline chatbot in the form of a robot, moving around the airport from gate to gate to help solve bottlenecks.
Airline and airport robotic – Insights from innovation expert and visionary Ravinder Ravi Singh
As I mentioned, I really don't know a lot about robotics, but I see the use cases for airlines and airports. So, I decided to learn more about this topic, and the best way to learn is to talk to an expert.
You cannot find a better expert and robotic enthusiast than Ravinder Ravi Singh. Ravi was previously a Chief Information and Innovation Officer at Vistara Airlines. Not only that, Ravi builds robots on his own. If you listen to the podcast, you'll hear the excitement in his voice the moment I ask him about robotics and the use cases for airlines and airports.
Listen to the new episode of the Diggintravel Podcast about airline and airport robotics, or read on for key highlights from our talk with Ravi:
And don't forget to subscribe to the Diggintravel Podcast in your preferred podcast app, as we will continue to provide you with more content on future airline digital trends.
Basic Airline and Airport Robotics Use cases
Of course, the first thing every airline person would ask is: what is a typical use case of robotics for our industry? This is how Ravi looks at the most suitable scenarios for the application of robotics in an airport environment:
Everything which is repetitive in a zone of an airport, just before you arrive at an airport gate, or just before you take off, can be automated through some sort of machine. Robots are very important where the repetition of tasks involves physical movements.

Most things we do outside of an aircraft are not highly precision-based – for example, movement of a robot, finding an obstacle, solving simple problems like identifying a customer, taking baggage from one place to another, finding and identifying a customer and taking him through the gate, cleaning of an aircraft, serving tea or coffee. These are very simple things which can be performed by simple robots.
What I really liked about Ravi was his innovative spirit and out-of-the-box thinking. The airline and airport experience didn't change much for a long time, and I agree with Ravi that we need to innovate if we want to improve it:
When I built my first robot, it was not for an airline; it was for an airport. I questioned why everyone has to go to a counter. Why can't the counter come to a passenger and get things done?
This idea of airport counters and kiosks moving around was really intriguing to me – and there are obvious reasons for doing this:
If you look at any airport, especially airports, where aviation is growing, building airport infrastructure is expensive. Acquisition of land to build on, and there is a limit on how many floors you can build on it. So when you have constraints of land, constraints of parking, constraints of space, you have to seriously think about machines. And robots are one kind of machine.
The Pandemic Is Accelerating Airline and Airport Innovation
In my past podcast interviews, airline innovation leaders like Kai Ling Ting from Etihad told me how they see the pandemic accelerating innovation to improve customer experience. Ravi sees similar trends, but he doesn't think the pandemic should be the main reason for airlines to innovate with robotics:
If you look at things which are happening now, and if you connect things from an area of biometrics, self-scanning, self-baggage [drop], these are steps towards robotics.

In a way, it's sad that it took COVID to create fear of contact. People start thinking about how do we service our aircraft, how do we clean our aircraft, how do we clean our airports, how do we serve our customers, how can everything be done in a contactless way. That should not be the real reason for robotics.
Building simple robots that add value and solve problems
When you think about building a robot, you probably think it's a highly complex and highly expensive project. I did as well – until Ravi surprised me with his practical approach to airline and airport robotics:
I talk about robots which are $1,000 robots or $10,000 robots. I'm not talking about million-dollar robots.

If somebody can create a $10,000 robot, and if that robot can change the whole shift structure, if it can make life easier, if it can increase the profits for an airport or an airline, then people have to seriously think about it.
If you listen to my whole podcast talk with Ravi, you'll learn how he actually built one such robot with a limited budget, university students, 3D printing, and a car paint shop. Truly an inspirational story.
Applying experimentation and digital marketing principles to robotics
One other reason why I wanted to talk to Ravi is that he talks a lot about experimentation. Like myself, Ravi knows innovation leader Stefan Thomke and applies his experimentation principles to building airline robots. Professor Thomke provides experimentation tips for our Airline Digital Academy, so I was curious as to which experimentation principles Ravi learned from him. This is what Ravi told me:
Be careful with the money you spend on innovation. It's better to do it in parts; experimentation works in parts. Initial failures are good failures. We had initial small failures we fixed rather quickly. This two-year business doesn't work in innovation – 'Oh, I'm creating this and you'll see the results in two years.
I really liked this MVP-like approach to building robots, as we're teaching these principles in our Academy as well. Ravi also sees the current crisis in this way:
When there is the toughest time, the easiest, cheapest and the best innovation happens because most things don't work, there is not enough cash, and real winners appear out of that. Those real winners make bets. They make bets on what will differentiate them, and they invest in that. I know you have to think about how to keep the jobs, I know we have to run the aircrafts. But just a very small proportion of money has to be spent in terms of thinking 'Hey, we're going to come out of it, and how are we going to come out and be the best in the world?' That's where the innovation money should go.
Connecting airlines and airports
The current situation makes investment in innovation really difficult. If you work for an airline or an airport, you need to find scenarios that will have an impact on customer experience and profitability. Ravi identified one interesting use case that involves both airlines and airports that made me think:
Why is there an integration bridge between airports and airlines? That bridge has to be addressed so that commodity tech replaces this very expensive technology of kiosks, a CUSS, a CUTE. APIs which are traditional native APIs of airlines in combination with robotics and airport systems are brilliant use cases. They will bring the overall cost of the industry dramatically down, and then the airport can charge airlines less for space, systems, etc.
Better integration for airlines and airports doesn't make sense only for better customer experience and automation; it's also a big opportunity for airline digital retailing.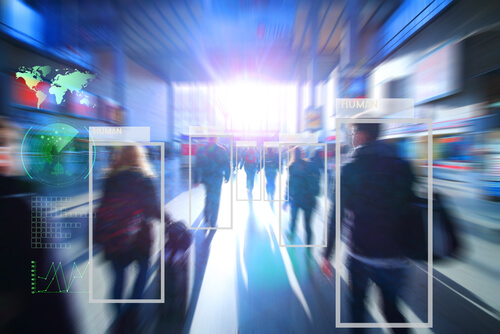 Will the Robots Take Our Jobs?
The last thing that I need to address about airline and airport robotics is the question you hear most of the time whenever there is a discussion about robots. Will robots take our jobs? Here is Ravi's take:
I think the robotics is part of the industry 4.0 which everyone talks about, and aviation can't just say 'Hey, we are different.' The definition of employment has to change. What happens to the employment? Well, employment can be seen in a different way. A person who was doing manual labor can be re-skilled so he becomes a far better-skilled person and can manage robots. Or manage the tech behind robots.

Whether we like it or not, if we want to grow our industry and compete with parallel industries like rails or autonomous cars, or small distance drones, we have to seriously think about how we can do innovation to make the whole ecosystem far more efficient.
Do You Want to Learn More About Airline Digital Innovation?
If you want to learn from leaders like Ravi and from airline digital case studies, please: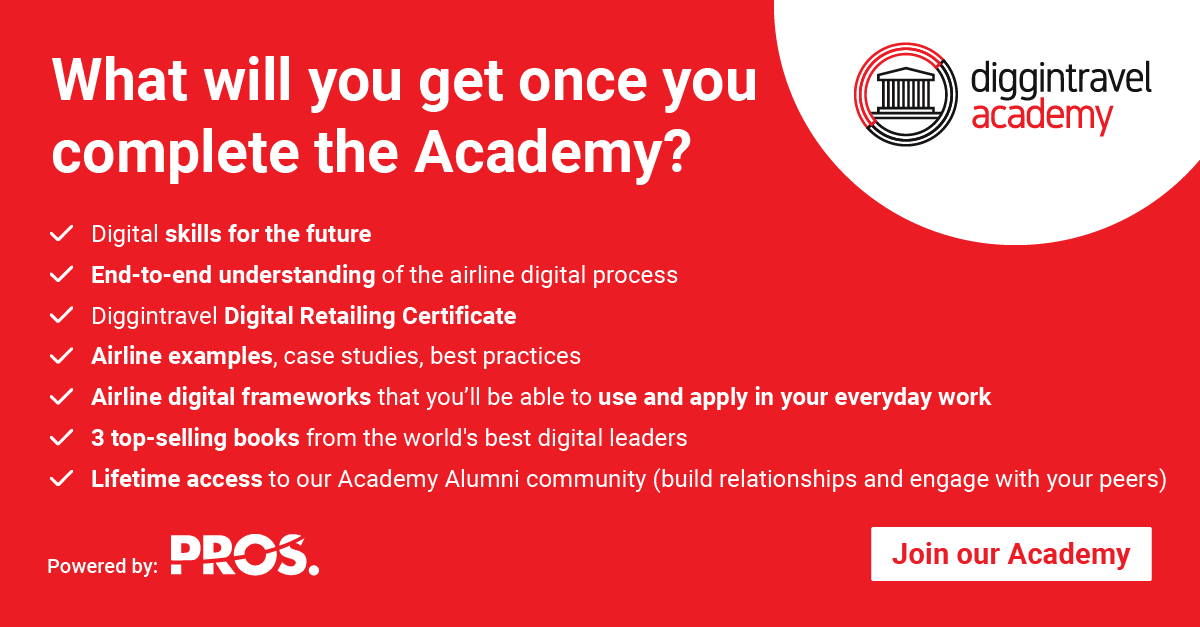 Iztok Franko
I am passionate about digital marketing and ecommerce, with more than 10 years of experience as a CMO and CIO in travel and multinational companies. I work as a strategic digital marketing and ecommerce consultant for global online travel brands. Constant learning is my main motivation, and this is why I launched Diggintravel.com, a content platform for travel digital marketers to obtain and share knowledge. If you want to learn or work with me check our Academy (learning with me) and Services (working with me) pages in the main menu of our website.