Want to Build Better Travel Customer Personas? Use These 3 Easy-to-Implement Hacks!
Iztok Franko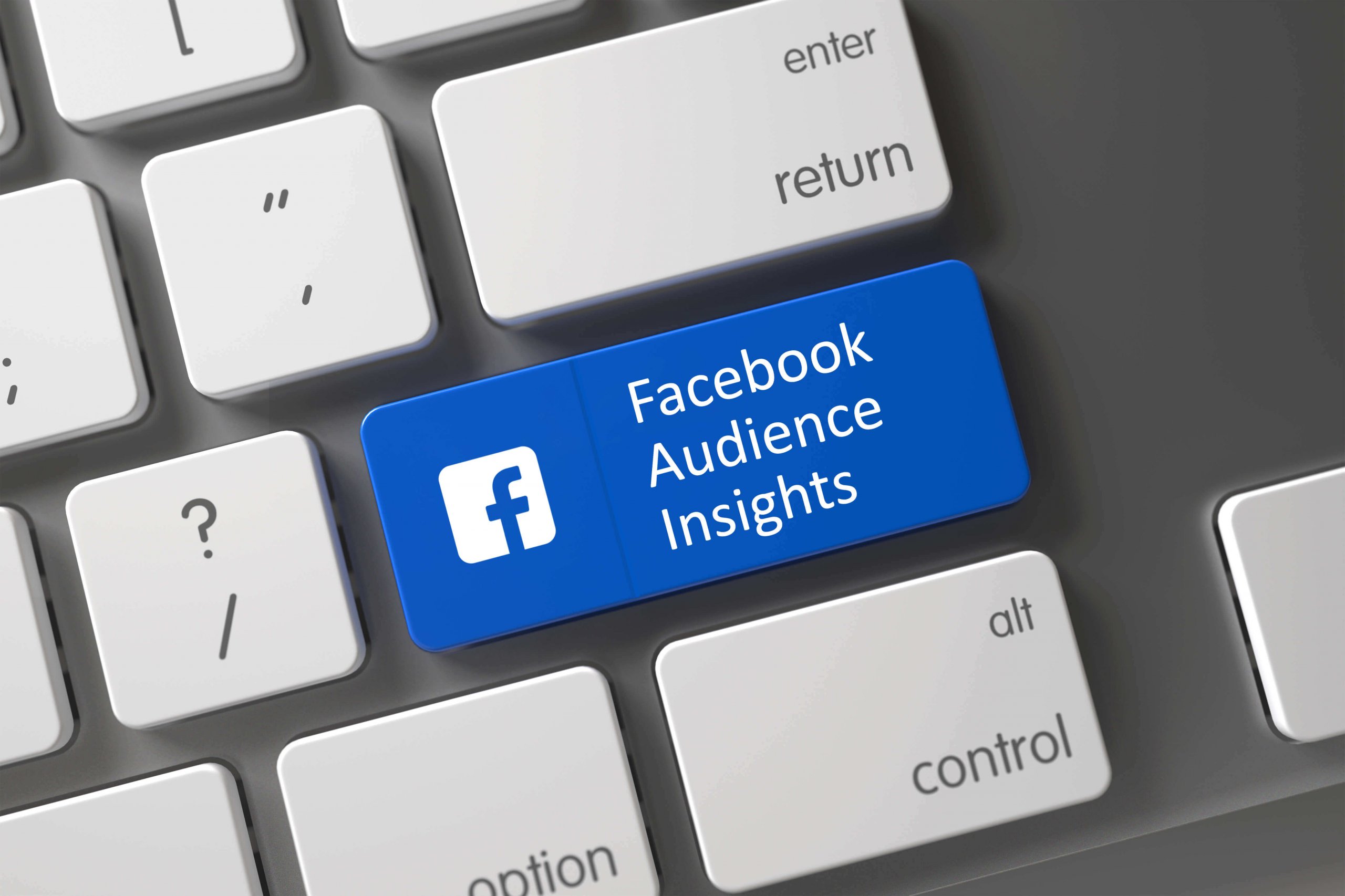 "Know your customers!". The mantra of marketing. In fact, as a travel marketer, you should be quite familiar with it, since every good travel customer acquisition strategy starts with understanding your travel customer personas.
Still, if you've never done a customer persona analysis before, this guide from Buffer is a great start.
However, this article is not about HOW customer personas are built. It's about how to do it BETTER – how to understand your travel customer persona on a deeper level. The best part is that you can use some of your existing tools to do so.
With smarter use of your everyday marketing tools, you can significantly yet easily broaden your understanding of your customers. With these additional insights you will be able to update your existing travel personas and improve your marketing tactics.
What are the marketing tools and information I'm talking about?
Yes, you got it – I mean your email list, Facebook, Google Analytics and your website (actually your confirmation page). I'm sure most of you use them on a daily basis. So, there's no fancy and expensive new tools and software to implement; just leverage the tools you already use and go straight into action.
Following 3 simple hacks can provide you with these customer insights:
Demographics
Location
Activity and affinity
Basic travel customer persona segmentation (like business, leisure)
So, Diggintravel readers, let's dig in and see how you can start getting new customer insights right away!
1. Import Your Email List to Facebook to Learn More About Your Customers
FACT:
If you've ever created a Facebook campaign, you know about all the great targeting options Facebook gives you to reach your travel customer audience. You can target by language, geography, location, age, gender, job titles, activity, page likes… The data Facebook collects about us is limitless – and yes, scary.
For travel marketers, Facebook is probably the best advertising platform for reaching your customers through detailed targeting and segmentation.
If you're still not convinced just check what Facebook knows about it. Log in to your Facebook account, select Settings and and Ads. When I checked my Facebook data I almost fell of my chair.
Apparently, Facebook knows more about me than my wife 🙂
On the other hand, like every other travel business, you probably also use an email marketing program. Building your email list is one of the best ways to build direct website traffic.
Most travel businesses, including airlines, hotels and online travel agencies (OTAs), also have loyalty programs which allow you to collect emails and other customer data.
But let's be honest – most of your email and loyalty databases can't match Facebook's data about your customers.
IDEA:
So, why not use Facebook to do some reverse engineering and cross-match your customer (or email subscriber) list with Facebook data? Why not leverage the power of Facebook customer data to get additional insights on your travel customer personas?
You can expand this idea to your transactional customer data. For example, you can export the email addresses of customers who bought a certain product (e.g. an extra bag or seat selection for an airline) and get insights for them. Or the other way around: export and import the emails of customers who didn't make the purchase.
HACK:
All you need is a Facebook Page account to log in to your Facebook Ads Manager. There, you can create a new campaign and select Create a Custom Audience under the Audience option. Use the Customer File option to load your customer list (email list).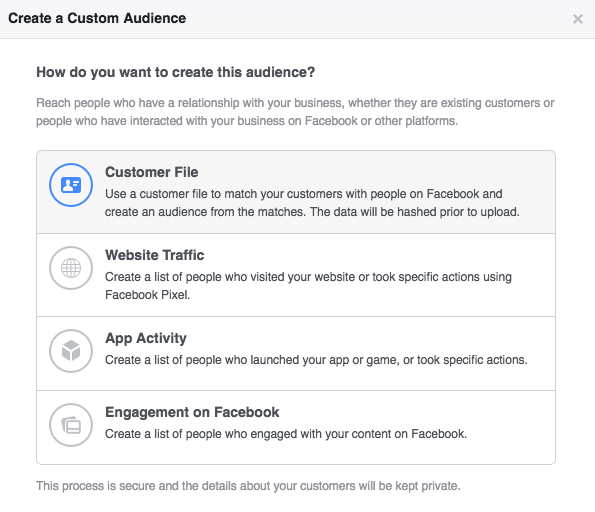 Facebook will import your customer list and try to match the emails with the emails of the Facebook accounts (users). It takes some time (depending on your list size), but once done Facebook will tell you how many of your emails was matched to the users. Once this is done, you can use Facebook Audience Insights to analyze your travel customer audience and build better travel personas.
Meet George, your Facebook Audience Insights generated persona
Below are examples of Facebook Audience Insights for a sample UK travel customer persona – email imported list:
With this simple exercise we've identified our sample travel customer persona. Let's name him George (you could actually do a name count on your list to get the most common name), a 34-year-old married man from London with a college degree, who works as a finance broker and is an Apple fan.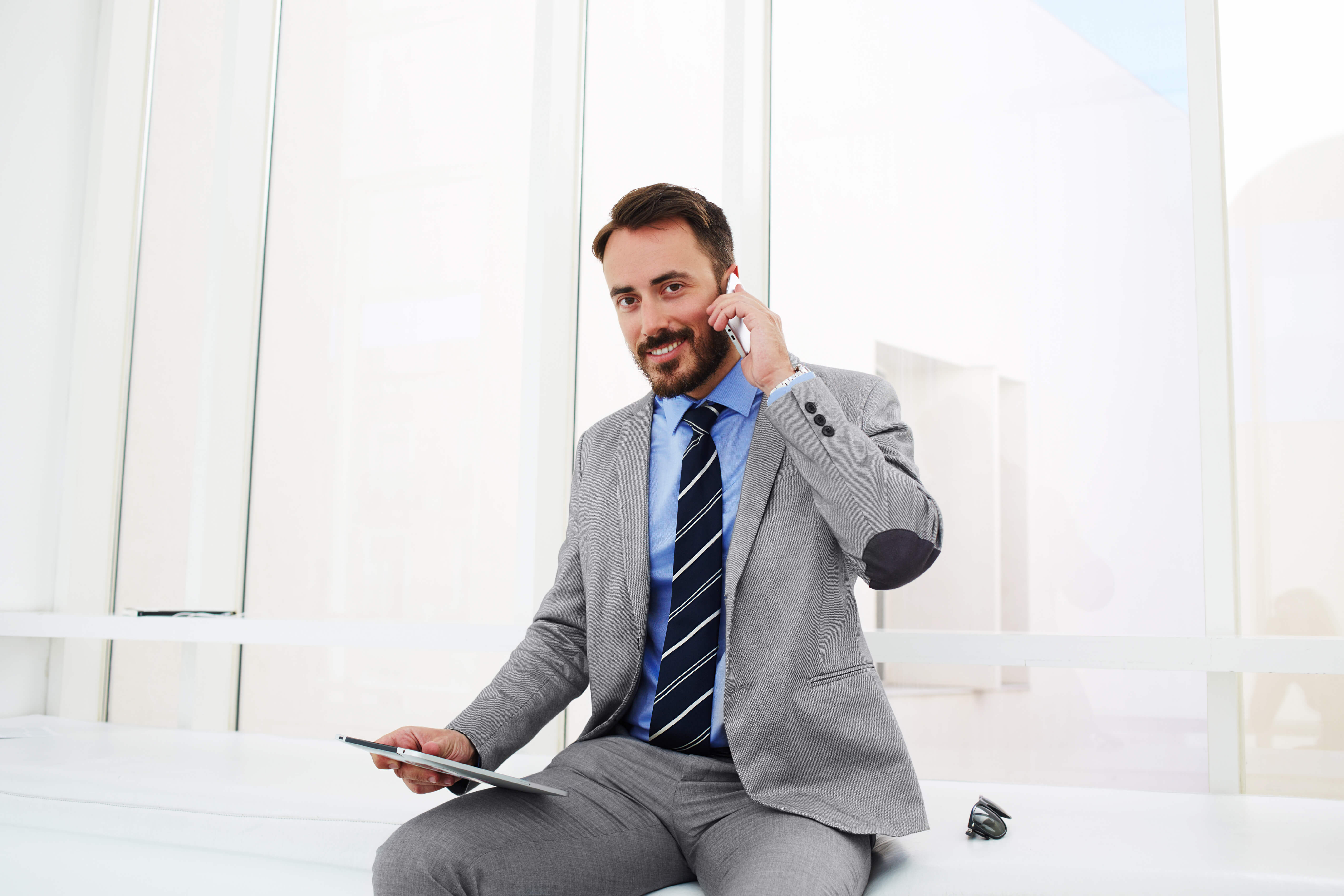 By now, we know who George (our traveler persona) is. However, we still don't know what and why is George actually booking. Is he booking our travel services (flights, hotel, car rental) for his business trip or for a vacation with his family (leisure)?
Let's see how we can use your analytics tool to find out.
2. Create Basic Travel Customer Personas in  Your Google Analytics Segments
FACT:
For travel businesses, the most common customer segmentation is business vs. leisure. Especially for airlines (full schedule airlines that have round fares), the Sunday rule is used for their fare and pricing segmentation for business and leisure. This way airlines can typically offer cheaper tickets for fares that include a weekend stay (hence the Sunday rule), so they don't cannibalize more expensive business travel tickets.
IDEA:
Everybody uses some kind of web analytics tool to measure and analyze what's happening on their travel websites. Why not implement the Sunday rule within your web analytics tool to create business vs. leisure segmentation?
HACK:
You can use your web analytics tool to create custom segments to reflect the abovementioned customer segmentation for your website and travel customer personas. I will use Google Analytics examples (as it is the most widely used analytics tool); however, you can also perform this "hack" in all other web analytics tools (like Adobe Analytics).
With a little bit of coding you can create custom Google Analytics segments to reflect the Sunday rule. Basically, you classify bookings that include weekend days as leisure bookings, and the ones without as business trips.
In addition, if your analytics setup is more advanced, you can add more rules to further fine-tune your segments. For example, if children are included = leisure, or if passengers/hotel bookers have same last name = leisure, etc.
The downside of this segmentation is that you will be only able to segment the data with the actual bookings, not all website traffic. However, my experience is that even basic segmentation can add new customer insights and add value.
Examples of customer segments in Google Analytics
Once your custom customer segments are created, you can use them with your existing Google Analytics views or create new custom reports.
In our case, you can check the business – leisure segmentation based on:
country
products (e.g. City Pairs for airline bookings, hotel or car rental pickup location)
source and medium
campaigns
Learn more about travel analytics, segments, clusters and other ways to do learn more about your customers >> HERE
3. Confirmation Page – Your Ideal Customer Survey Medium
FACT:
For (too) many travel websites, confirmation pages are still a dead-end in communication. Usually only the booking data and confirmation is displayed on the confirmation page. However, some travel websites use it to get customer feedback (Net Promotor Score [NPS], for example) and cross-sell additional offers (e.g. airlines may sell car rentals or activities).
IDEA:
In addition to the customer segmentation in your web analytics, you can do customer surveys on your confirmation page. You can use the confirmation page to ask your customers about the purpose of their trip (like business or leisure) and create your customer segments. Once you have the survey results (segments), you can import them to Facebook Audience Insights (as explained in the first hack) to get additional information about your segments.
HACK:
Confirmation page or post-booking email survey campaigns are the "safest" method of getting customer input as the booking is already done. Use this momentum to survey your customers. It is relatively easy to integrate a simple survey tool (like SurveyMonkey) into your confirmation page. You can learn more about some of the other options and the tools you can use for this here.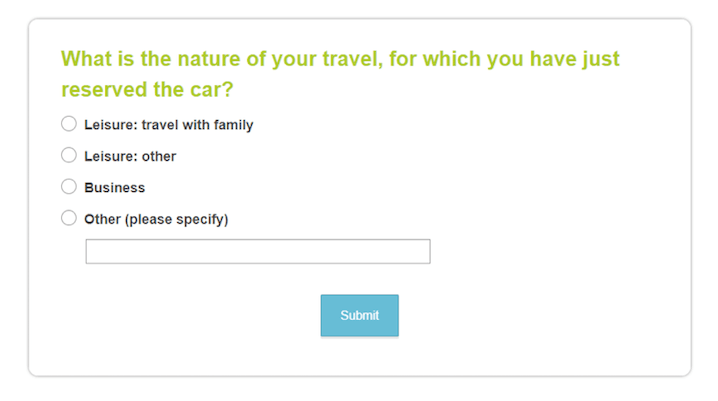 Furthermore, compared to web analytics segmentation, you can be more concrete and detailed with your segments and offer follow-up questions for further segmentation.
For example, you can further categorize your leisure bookers into families with small kids, visiting friends or family, city-break trips, couple retreats, etc., or further categorize your business travelers into small business, corporate business or government employees.
Import segmented customer survey lists to get additional Facebook Audiences Insights
Another advantage of doing a customer survey on the confirmation page is that you have already collected the customer's email, so you can then repeat the exercise from Hack No.1 on our list: export the emails of your various customer segments and import them to Facebook.
As a result you will get the benefit of all the Facebook Audience Insights for your different customer segments. Once you combine these two, you will be able to create much better travel customer personas.
Conclusion
Learning about your customers and getting to know them better is crucial if you want to grow your travel business. However, collecting and analyzing customer data can be difficult and for some even an overwhelming task.
If you use some of the "hacks" from this article, you will acquire additional insights and better understand your customers. These hacks don't require any big effort or investment, so go ahead and try them! Why not use the data that Facebook is already collecting about your customers?
Equipped with this data and new customer insights, you will be able to create better travel customer personas. Consequently, you can create better products, have better communication and generally improve the user experience for your customers.
Want help with your travel customer personas, or just want to learn more?
Check here >> how Diggintravel can help you get more out of your data!
Iztok Franko
I am passionate about digital marketing and ecommerce, with more than 10 years of experience as a CMO and CIO in travel and multinational companies. I work as a strategic digital marketing and ecommerce consultant for global online travel brands. Constant learning is my main motivation, and this is why I launched Diggintravel.com, a content platform for travel digital marketers to obtain and share knowledge. If you want to learn or work with me check our Academy (learning with me) and Services (working with me) pages in the main menu of our website.