How to Become an Airline Ancillary Revenue Leader – Trends from Ancillary Merchandising Conference in Mallorca
Iztok Franko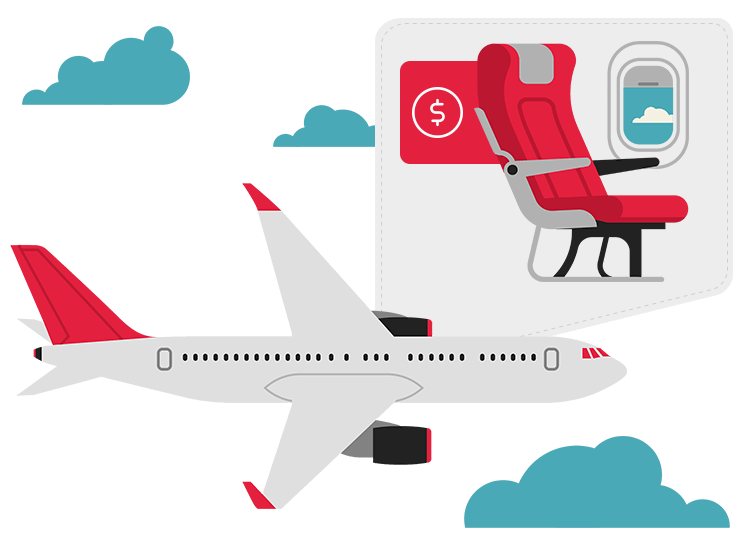 I probably don't need to explain the importance of airline ancillary revenue to you if you're an airline professional. Ancillary revenue is, and will continue to be for the foreseeable future, one of the hottest topics in the airline industry. Every year you can find new statistics and benchmark figures that will make you think about the state of your airline's ancillary revenue and its potential.
Airline ancillary revenue grows more than 10% each year and was approximately 9.1% of global revenue in 2016, according to the CarTrawler and IdeaWorks report. Ryanair, one of the godfathers of ancillary revenue, generated 14.7 EUR per booked passenger in 2016 from ancillary services, or 24% of their total revenue.
In the Global Airline Ancillary Revenue Survey that Diggintravel conducted together with Switchfly (you will learn more about the survey in future Diggintravel posts), the average ancillary revenue as a percentage of total revenue reported by airlines was even higher, at 16%. Additionally,
58% of the surveyed airlines reported that increasing ancillary revenue was one of their top three priorities in 2017. 
So it is clear that you and your airline competitors understand the importance of ancillary revenue. You, like most of the airlines from the survey, are also probably working on key ancillary products (like bags and seats, which are no-brainers) and upselling processes. You can learn about the basics of upselling and cross-selling here.
But let's see some of the trends and key developments that could push you to the front of the pack. If you can adopt some of the items from the list early on, you could go from follower to ancillary revenue leader.
I had the privilege of speaking at the Ancillary Merchandising Conference in Mallorca, and here are the key trends that I believe are worth examining in more detail:
1. Everybody Will (Cross)Sell Everything…Eventually
Apart from ancillary revenue, merchandising is the second most used and even overused word when it comes to airline ancillary revenue. You've probably heard many times that your airline is supposed to become a master merchandiser or online retailer. However, many airlines still struggle with unbundling and upselling their own products or with the cross-selling of basic air-related services (insurance, hotels, rent-a-cars, etc.).
On the other hand, other travel players like online travel agencies (OTAs) and metasearches are already more advanced at offering customers a broader travel portfolio of services. You've probably heard about Michael O'Leary's vision for Ryanair to become the Amazon of travel. Their ultimate idea is to offer their flights for free and bring in profit solely from ancillary revenue.
This is an example of how Ryanair is building their own online digital advertising platform. They want to leverage their travelers' data and offer the platform to all who want to target travelers. Don't think of the traditional airline advertising model and big B2B partnerships, but more of a Facebook-like platform available to small businesses.
Disruption is already here
Similarly, Airbnb declared this year that it wants to become a "super brand" of travel and offer a flight broker service, among others. Lufthansa made their API available to basically any online travel platform. You can see another example in the hotel industry, where Accor hotels plan to sell flights on their website and create a true one-stop shop for travel. So the traditional value and distribution chain is becoming fuzzier, and you will need to adapt your thinking accordingly.
You need to understand that the usual travel distribution and distinction between typical service providers and online retailers is already disrupted. You need to stop thinking of your airline as a supplier and service provider. Think of it more as a digital online retailer that also provides and operates flight services.
As an airline, you still have some advantages. Searching for flights is still first in line when it comes to travel planning, and most airlines have a strong brand and more direct, organic traffic than most other travel websites. Use this to your advantage, and especially start thinking about how you can leverage the data you have to combine your products and cross-selling products to improve your customers' experience.
2. NDC and IATA One Order Are Still Too Much of an IT Talk
For the first part of my career as an airline and travel professional, I was an IT guy. So I get the excitement and enthusiasm some people (especially airline IT vendors) have when it comes to describing the technical challenges and complexity of the airline distribution and the changes and possibilities NDC and IATA One Order bring to the airline industry.
However, in my opinion, these are just standards. Technically we're solving a problem that should have been solved years ago. If you're an airline business person who wants to know how to increase your airline ancillary revenue, you probably don't want to see complicated IT schemas – and by schemas, I mean pictures of different systems, their connections and their dependencies. You want to know what you can do differently commercially and learn more about business opportunities, less about schemas.
Think about merchandising opportunities so you'll be ready once your IT is
The key message of NDC and One Order should be that there are systems and solutions already in place to overcome the IT challenges of the past. Your IT team should figure out how. What is important to you as an ecommerce or ancillary person is what you need to do once they figure it out. You need to think about what you'll do differently once you can take control of your content and distribute it across all channels, and how you can maximize the ancillary revenue opportunities that NDC and One Order bring (omni-channel, faster time to market, dynamic pricing, rich content, etc.).
Mastering digital merchandising and ancillary revenue is a complex topic for airlines that requires a consolidated and integrated approach. I talked to an airline that had people from three different departments (Ancillary, IT, Distribution) at this ancillary conference, which illustrates the challenges that airlines face in this area. However, the initiative and the talk shouldn't be led by the IT people.
3. Master Post-Booking and You Will Be an Airline Ancillary Revenue Champ
One of the goals of our global airline ancillary revenue survey (which I mentioned above) was to identify ancillary revenue post-booking best practices. Diggintravel and Switchfly tried to identify what the best travel retailers and airline ancillary revenue leaders do better than the competition. Based on the survey results and best practices we created the Ancillary Revenue Post-Booking Framework.
One of the key findings was that the leaders understand the importance of the post-booking period. They have far more confidence in their ability to upsell and cross-sell and drive ancillary sales post-purchase. And where does this confidence come from? In a nutshell, they have a digital and data-driven mindset, they're masters of ecommerce, and they're user centric. Here is another stat from the survey to make you think:
Ancillary revenue leaders generate 30-50% of their ancillary revenue in the post-booking stage
So if you want to excel at ancillary revenue, you should take advantage of the full customer journey. Understand the customer journey, create digital touch points, and leverage booking and other customer data. Most of all, connect ecommerce and digital marketing with your post-booking ancillary upselling and cross-selling activities.
Use marketing automation or at least transactional email services with analytical capabilities to measure and optimize your post-booking campaigns. Many airlines still treat transactional emails as a one-and-done setup (system generated emails). You can read more about the importance of transactional emails and tips for using them effectively in this article.
Think about the effort you or your marketing team puts into weekly promotional campaigns compared to transactional emails. I bet your marketing team is spending way much resources on your promotional email campaigns than on your transactional email campaigns.
And remember, the post-booking period is essentially a mobile–owned space. More than 80% of transactional emails are opened on mobile, and therefore it presents new mobile opportunities. This brings us to the last point:
4. Chatbots and Machine Learning Could Boost Your Ancillary Revenue
It seems like chatbots are the current obsession of the airline industry and every airline out there is developing one. You've probably heard about the introduction of chatbot Vale from Volaris and chatbot Carla from Avianca, and that Lufthansa working on a chatbot called Mildred. United was one of the first airlines to launch a chatbot, Alex, way back in 2009, but actually Alex has already been retired. So, we can say that using automated messaging for customer support is nothing new.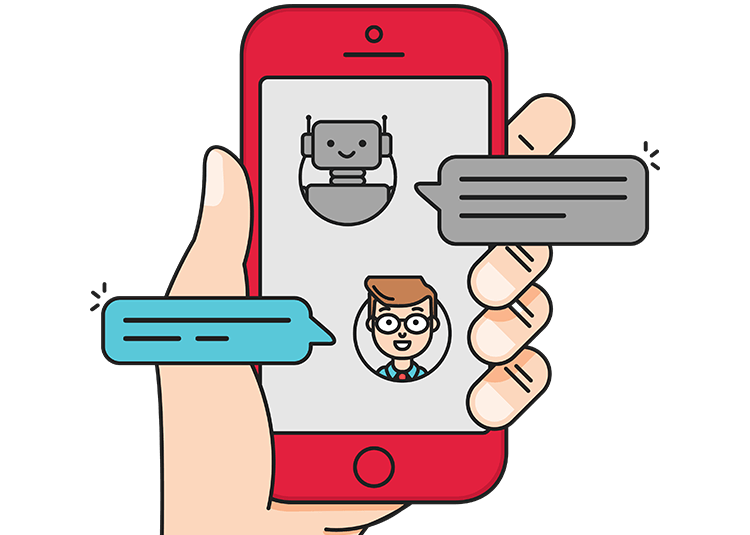 However, there are intriguing aspects that can help your ancillary revenue and user experience that are worth examining:
Availability of machine learning as a service
It is getting much easier to use machine learning capabilities for your ancillary revenue upselling and cross-selling activities. Implementation used to take extensive development efforts and high involvement from your IT, but now, you can use and customize machine learning APIs (Google, Amazon…) to build your own prediction and recommendation services. You can read more about some of the options here. Using recommendation services to offer the right ancillary products to your customers based on data and customer behavior is the way to go.
Pulls vs. push
Recently, I was stuck in one of the world's biggest airports waiting for my connecting flight. I had time to kill and just wanted to relax, drink coffee and work on my emails. I tried to find a business lounge, but just couldn't find the right information regarding where one was or how to buy access to it. So, instead I settled for a coffee shop with overpriced coffee and free Wi-Fi. You can see the lost opportunity for an airline upsell in this situation. The demand was there, but it just couldn't be fulfilled.
Chatbots could fill this gap by "listening" to similar requests and offer information and relevant services. Combine it with an aforementioned smart recommendation engines and you can make customers like me in the above case happy. And earn some additional money.
If you work in marketing you know that "pull" or demand fulfillment is much easier than demand generation ("push"). Just think of Google AdWords, where your customers show their intent and you just need to fulfill it.
Truly mobile
If you really want to be mobile-first, messaging apps and chatbots are the way to go – especially for the post-booking period, where mobile is key. Consider these two stats (from NetMarketShare and Quettra):
90% of time spent on mobile is spent using apps, and 6 of the top 10 apps are messaging apps (29+ opens per day).
However, there are some tough decisions to make before building your chatbot or messaging services. For example, you will need to decide whether to build your own platform or use one of the existing messaging platforms (like Facebook). It is very difficult to compete with the top apps for your users' mobile real estate.  On the other hand, once you have your strategy and connect it to the ancillary strategy, the benefits could be huge.
Conclusion
If you are not already a leader in the airline ancillary revenue game, you need to adapt fast. Otherwise, it will be difficult to compete with top strategies such as Ryanair's zero fare, 100% ancillary revenue model.
Key things to consider:
Think about how you can change from supplier mindset to online travel retailer mindset.
To do that, you need to consolidate your ancillary, distribution, IT, and digital and ecommerce strategies.
Understand the complete customer journey and take advantage of the post-booking period.
Your post-booking customer experience should be mobile-first, or even mobile-only.
Consider leveraging your chatbots not only for customer support, but also ancillary upselling.
Finally, if you want to learn more about ancillary revenue, check out our special Ancillary Revenue section of the blog.
Iztok Franko
I am passionate about digital marketing and ecommerce, with more than 10 years of experience as a CMO and CIO in travel and multinational companies. I work as a strategic digital marketing and ecommerce consultant for global online travel brands. Constant learning is my main motivation, and this is why I launched Diggintravel.com, a content platform for travel digital marketers to obtain and share knowledge. If you want to learn or work with me check our Academy (learning with me) and Services (working with me) pages in the main menu of our website.