Airline Digital Marketing on a Large Scale [AirAsia Case Study]
Iztok Franko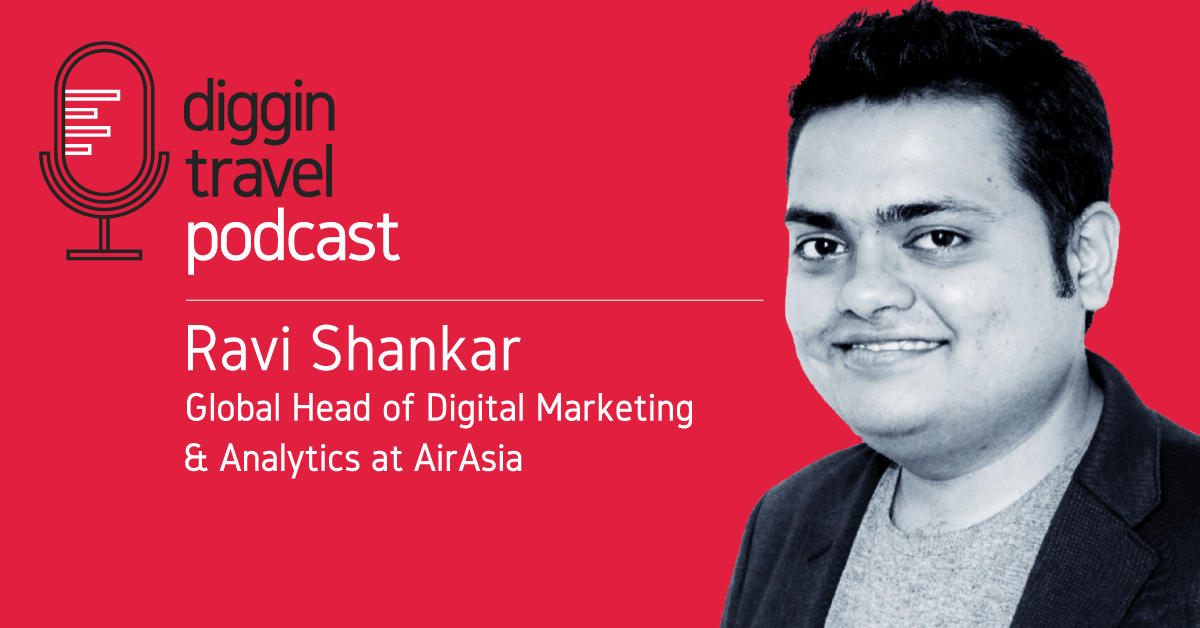 What would you tell me if I asked you what is the biggest challenge of measuring airline digital marketing effectiveness?
I bet some of you would offer me this famous quote from American merchant John Wanamaker:
Half the money I spend on advertising is wasted; the trouble is I don't know which half.
Figuring out which of your digital marketing activities really work and which do not is a crucial task of your digital analytics. Measuring and doing digital marketing analytics is not easy, though. In the past, I've written extensively about how to measure and do airline digital analytics in practice.
However, before you start measuring, you need to know if you are measuring the right things.
How do you define the "what really works" part? What are the metrics you use to define success for your airline digital marketing?
I've seen many cases where airline digital marketing was successful via its own digital metrics, but it didn't really make a true business impact. Now you're probably asking, how is this possible?
Well, it is. Digital marketing metrics like clicks, website traffic, and even conversion rates can show you great success. But when you look at them from the perspective of the airline business, they are not necessarily moving the needle.
The Story Behind AirAsia's Digital Marketing Success [Diggintravel Podcast]
Listen to the new episode of the Diggintravel Podcast via the audio player below, or read on  for the full interview transcript below. 
And don't forget to subscribe to the Diggintravel Podcast in your preferred podcast app to stay on top of the airline digital marketing trends!
How can you measure your airline digital marketing properly?
Yes, generating website traffic or focusing on digital campaigns that bring you traffic with high-conversion probability (demand fulfilment campaigns) can look great in your digital marketing dashboards. But you are not helping your revenue management colleagues much by generating new demand or filling the flights with a low load factor.
This is why it's crucial to align your airline digital marketing metrics and KPIs with your high-level business goals. In the airline world, with many different departments operating in silos, you can easily get lost in the "vanity" metrics. That's why having an integrated framework to measure the real business impact of your airline digital marketing is crucial.
Can it be done? Yes.
How?
Listen to a real airline digital marketing leader – Ravi Shankar from AirAsia – talk about how his team created their measurement framework and how they scaled up their digital marketing team from 8 to 50+ people. 
You can also listen to and understand how using data and the agility of the team were the key reasons for AirAsia to build an in-house digital marketing team.
In our conversation, Ravi also shared many other interesting thoughts, including the vision behind AirAsia's transformation into a technology company and how it will change his digital marketing team.
AirAsia Digital Marketing Interview Highlights:
How did AirAsia move from vanity metrics to digital metrics that have real business impact?
What's behind their Measurement Framework and why is it crucial for proper measurement of airline digital marketing campaigns?
Implementation of the framework: why did it take AirAsia 1 day to create the Measurement Framework, but 1 year to implement it?
How did they move from outsourced to in-house organization and grow their digital marketing team from 8 to 50+ people?
Why is data the key reason for their insourcing, and how do they use data to do real-time campaigns connected to AirAsia's flight inventory?
How do they choose which marketing channels to use and what channel expertise to build?
What kind of digital marketing attribution modeling do they use?
Why is AirAsia moving toward being more like an OTA and technology company? How will this change the way AirAsia's digital marketing team works (evolving from digital marketing to growth team)?
COVID-19 UPDATE: Impact on Airline Digital Marketing
I recorded this interview with Ravi just when the COVID-19 situation started to escalate, so I was really sorry when we had to put it on hold for a while.
Now with some flights finally starting to resume and AirAsia continuing to disrupt aviation by launching an AirAsia Unlimited pass for unlimited domestic flights, I think it's even more relevant.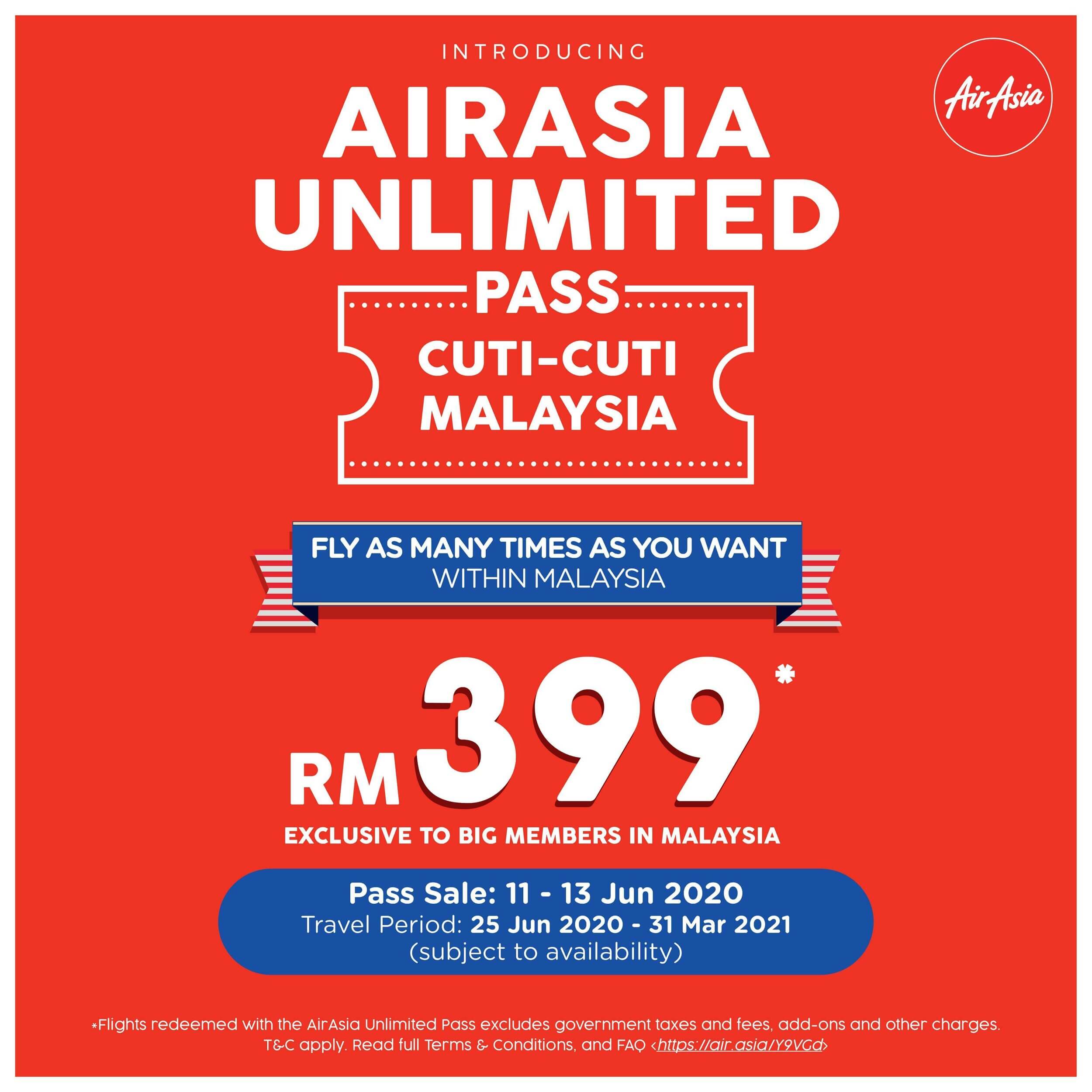 Because of the COVID-19 airlines will need to do more with less when it comes to airline digital marketing and it all starts with measuring and smart analytics. You'll need to be sure every dollar or euro you invest in your digital campaigns is really well spent. Additionally conversion optimization and digital optimization will matter even more, because if you increase your conversion you'll reduce your customer acquisition costs. Basically, digital optimization increases the value and effectiveness of your airline digital marketing.
If you want to learn more about how to do smarter airline digital marketing and digital optimization, check the biggest airline digital research published – 2020 Airline Digital Optimization Yearbook.
Full Interview Transcript [Ravi Shankar, Global Head of Digital Marketing & Analytics at AirAsia]
Iztok Franko: Hi, Ravi, and welcome to the Diggintravel Podcast.
Ravi Shankar: Thank you so kindly for having me. It's been a pleasure. I've been listening to your work, reading your articles, and I'm honored to be part of this. I really appreciate you taking time for me.
Iztok: Thanks for this great feedback. Maybe before we start, tell me a little bit more about what you do at AirAsia, because in your title I see "Digital Marketing and Analytics," and these are two topics that I'm really passionate about. So I'm really curious to hear what you do in your role at AirAsia.
Ravi: Definitely. Basically, like my title says, I take care of digital marketing for the whole AirAsia Group, which is the airline and other lines of business that we have. I also take care of the digital marketing part for the ecommerce line of business we have, like OURSHOP, activities, deals, packages, and our logistic arm like Teleport and then our food and beverages company. So I'm one internal agency sitting within the AirAsia Group. I bring all these parts. That's one part of my job.
Also, I take care of commercial analytics and marketing analytics. I work with different commercial functions like pricing, route revenue, and sales and distribution and other commercial functions and try to provide them insights to improve their functions. I look at commercial data and then try to provide them insights. That's why digital marketing and analytics, basically.
I also talk to network guys and see if I can help them out with search behavior and see if the demand is out there for the routes that they're trying to launch, so I touch upon all the functions basically. That's the title.
Iztok: That's very interesting to me, what you mentioned, that you connect not only digital marketing and let's say the usual airline digital marketing analytics like clicks, visits, click-through rates, conversions, things like that, but you also look at general commercial data and routes and revenue management, and you talk to them.
From what I see, this is, in a lot of cases when I talk to airlines, a problem. I see digital marketing is in a silo and has their own goals which are very visits and campaign driven, and on the other hand there is a business goal, airline commercial goals with getting seats to fill, load factor, and a lot of times I don't think there is a great connection between the two. So I think what you mentioned is quite interesting. Can you maybe talk a little bit more about that?
Ravi: Yeah, definitely. We can actually deep dive into that when I talk about our measurement framework, but basically to put it in perspective, none of our digital marketing dashboards that we use will have any vanity metrics. None of our dashboards will have clicks, impressions, or any other fancy words like viewability. [laughs]
All the campaign dashboards that we have is basically the business metrics – how many people came in, how many people did a flight search, how many people actually booked. That's how we manage our team here. It's very close to the commercial functions.
Talking about helping the other functions, if you really think about that, if you like it or not, digital marketing is the only marketing channel that gives you feedback. No matter how much branding you do in channels offline – which is quite essential as well – you can't get the feedback. You have to struggle to get feedback. You have to do the research, you have to do brand health to actually understand if the campaigns are working.
The feedback that we get from digital marketing channels is not just for improving our campaigns, but also improving our business. That's why I make it a point to share this insight with other businesses as well.
Iztok: Yeah, and this feedback is fast and goes fast, almost real-time, goes to the revenue management, to the pricing people. I think there is a big opportunity that you can react to the market conditions much faster.
Ravi: Exactly. We have campaigns that are connected to the business metrics and we manage it as well.
Iztok: You mentioned before the measurement framework. I saw in some of your past work that you mentioned this is the most important thing you ever did in your role at AirAsia. Can you tell our audience – what is the measurement framework that you're talking about and how is it used?
Ravi: Definitely. Basically, when I joined AirAsia, as you can imagine, we are spread across globally. In the Asia region we have quite a few markets that we operate in, and then we have a lot of offices in other regions as well.
One of my tasks was to actually combine the efforts of all airline digital marketing across all the countries and then establish one single process and one single measurement framework that is aligned to the business goals. I figured this is the right thing to do when I joined because when I joined, I started looking at the numbers. Basically, AirAsia is not really dependent on performance marketing metrics.
That struck me, like, what is it that I can do to make the digital marketing as a function better and help the business? The first thing that we came up with, me and the Chief Digital Officer back then, was to come up with a measurement framework. We call it the Digital Marketing Measurement Model.
The first thing that we did do to actually get this measurement framework is we had to follow certain rules, and we determined to get those rules right before rolling it out. The first thing we want to do is get the management approval to make sure the top management is okay with the measurement framework that we have.
Then the second thing is we want to get the departments' approval, like different functions like route revenue, different functions like sales and distribution. The measurement framework is measuring the business metrics, not just the digital marketing metrics. I am measuring some metrics like load factor for my campaigns directly. Some people might add, why aren't you measuring clicks? I want to get it right with the other departments. That's the second thing that we did.
The third thing that we decided is this measurement framework, once built, we are building dashboards on top of this measurement framework that eliminate all the manual reporting that everybody is doing.
The fourth one is we make sure no vanity metrics are measured in this measurement framework. Those were the four principles that we started with this, and then we came up with the measurement framework.
One example of the measurement framework is for all the technical campaigns that we do, we don't measure the clicks and impressions; we measure the flight searches. It's flight search or cost per flight search.
Iztok: In my past, when we did some of the campaigns – like you said, technical and practice – it was similar principles that we used. Instead of cost per click, we calculated cost per search. So basically, with this you measure how effective you are at targeting, so how many people you get to do the actual search for flights, if I'm not mistaken, right?
Ravi: Yes, and then we optimize to reduce the cost per flight search. The tricky part is we are measuring flight searches. We're not measuring the vanity metrics anymore, so we're measuring the cost per flight search. How do I link this to the business goals? We make sure all the actionable campaign data is passed to the relevant departments in real-time, this will help them to act on it immediately.
The reason we look for flight search is after someone does a flight search, what they see is the price, the connectivity, and then the departure times and stuff. That's enough for the users to make a decision. But as a campaign, I can't actually push a user to go beyond that. It's not completely marketing responsibility, conversion rate is not one departments responsibility, its collaboration.
Iztok: This is exactly what I was talking about before, I think. This is what we often teach airlines, that you need to combine the search, let's say ecommerce campaign data, with the revenue management. Here, I think there are silos, but I think in your case it's great to see how they work together. For example, if you provide them, "We generated a lot of demand, a lot of flight searches, and on the other hand, the conversion is low," then it's good information for the revenue management I assume to check the prices, to check the fare availability.
On the other hand, if you see flights where there is not a lot of searches, so it's low demand, but there is good conversion, it's probably a feedback to you, "We can increase the demand. We can do more campaigns." Does it work like that, or am I wrong?
Ravi: Exactly. That's exactly how it works. In this case, for this particular campaign – the framework changes for the types of campaign we do. For this particular campaign, both teams are looking at the same data. It's just one measurement framework for the revenue management team and the campaign management team. They are aligned to one business goal. That's how it works, exactly like you said.
Iztok: In a nutshell, it's a concept, a model how you measure these campaigns, and basically it's something that you can create on a piece of paper or in an Excel sheet and then it's there. But what I see a lot of times with frameworks is the implementation is the more tricky part. Tell me a little bit about that, because if I'm not mistaken, once we talked privately about that, you said it took you one day to create it, but one year to implement it. Is this right?
Ravi: Of course, yes. Exactly. We came up with it quite fast, and that's when the journey started. When I talk about one set of campaigns, we are dealing with route revenue. For a different type of campaign, we might be dealing with branding. Different type of campaign, we might be dealing with network.
So coming up with the measurement framework, we did it in one day, but like I said, to follow all the principles, getting the approval from the top management, that was quite easy given the culture that Tony Fernandes built – and also talking to the rest of the teams centrally was quite a challenge because if you think about it, we've been doing this marketing for quite some years in AirAsia, and people are used to what they measure. Then we're asking them to change that, which took a while.
Also, the challenge is it's not just one country that we operate in. We have several markets. I had to go personally on a roadshow, explain to everyone, convince that particular market to change how they measure. So it took me almost one year to make sure everybody was on the same page and it is functionally working and everybody's looking at the same metrics, and they are using those metrics to measure the business using their functions. That's when me talking about the commercial analytics naturally happened.
So yeah, it's quite a journey. I'd love to do it again. Of course, we are planning to do it again because as we change our business model and move to AirAsia.com, the airline measurement framework might change again.
Iztok: Yeah, I think all frameworks are ongoing, so you need to reevaluate them, update them based on the new things that you do or new organization, or even new business goals. One thing you talked a little bit about is it's not easy to implement a new measurement framework or a digital marketing strategy in a large organization like AirAsia that has units and teams in different countries, in different locations.
With your measurement framework, when you did the roadshow and went around visiting the teams to explain, was your team as large as it is now already? Because I saw that you insourced a lot of digital marketing. Or was this before you started with the insourced airline digital marketing team?
Ravi: Thank you for the question. That was quite tough back then because the team that is right now, which is basically the in-house digital marketing team, was not the same back then. That was in the process of me trying to build a team. I had to travel quite a bit to educate the local markets with the limited digital marketing team members that I had.
Like I said, it took me about two years to actually build the whole digital marketing team as it is right now from scratch. I mean, not from scratch; I had like 8 or 10 people, now it's bigger. So coming up with the framework and building the team was done in parallel. It would've been a lot easier if we had an existing team so it's easy for that particular team in a particular location to explain to the stakeholders. So maybe this time, when we come up with a new measurement framework, it might not take one year to change into that. That is how I see it.
Iztok: The insourced team – even if you went, like you said, from 8-10 to 50+ people that you are now, with your scale that's still not a huge amount of people. In digital marketing and analytics, how do you look at what kind of digital marketing expertise you've built in-house and what you still outsource, what expertise you find on the market through agencies and other expertise? How do you look at that?
Ravi: That's a good question. We took a really conscious decision of bringing this whole digital marketing and analytics in-house because we saw that the line between the digital marketing and the data is blurring. It's not always a good scenario where you are seeking external help and passing your data to them, because if you're asking an agency to run your campaigns without passing them the data, then that's not an ideal scenario.
That's when our journey started, where we decided that we have to build a whole in-house team. So now, for anything that has to do with the paid digital marketing end, we don't employ any external agencies. The only area might be influencers. When we want to use influencers, we might try and find a creator. But as of this moment, we don't find any external agencies for any type of digital marketing.
Iztok: Interesting. Especially the point when you say "we don't want to pass the data." This is, again, when I see a lot of challenges when working in doing digital marketing campaigns with agencies because prices, load factors and things like that change so rapidly that when it comes from your internal team to the agency team, it may be too late and the campaigns are not relevant or not right anymore. Is this part of the reason why you also did it like that?
Ravi: Yes, that's the exact reason. Identifying a business problem and acting upon it is very crucial in the airline industry because your flight is taking off every other hour. So we want to reduce the go to market time and use our data fully. That's why we wanted to bring everything in-house.
Iztok: In-house, you're also using some of your other data – not only classical digital data, but data from the data management platforms. I saw, if I'm not mistaken, with Google you did some cases of automated campaigns where inventory, revenue management, seat availability, prices, load factor data was used to have a live fit for your display and search campaigns.
Ravi: That's exactly correct. We created a campaign and we call it the inventory management campaign, where our search campaigns and some of the display campaigns are powered by the business metrics. We used to manually pause the campaigns or make the campaigns live based on the load factor. Oftentimes, like I said, when we identified the business problem, it took us some time to act upon it, especially when we were working with agencies before.
Since we moved everything in-house, we've decided there is no friction – even the manual friction that we create is needed. We created a feed of all the required business metrics that can take a decision on running a campaign or not and fed that into a campaign template. Using Google search tools, in real time the campaign is created. When the route's load factor is low or profitability is low or demand is low, then the campaigns get turned on automatically, without any single person taking a decision.
It's a huge collaboration between multiple departments, like data department, product department, pricing department, as well as digital marketing, and our partners with Google. So that was a combined effort and a huge success which is giving good results and saving us quite a lot of time. That's one of the biggest achievements the team came up with.
Iztok: In terms of success, can you explain it just a little bit more? The new automated campaigns with live data were more successful than the previous ones, if I'm not mistaken.
Ravi: Yes, it's more successful in terms of business metrics. If you think about it, the CTR, the clicks, really wouldn't change because what the end user is seeing is pretty much the same thing. But what we are showing the end user is what business wants. We are showing routes that are in need of demand, and that's contributing to the bottom line.
At the same time, the users are seeing more relevant and timely information because we use these automated campaigns rather than do it manually. So we see savings in terms of cost, where we are not running campaigns for specific routes where we don't need it. We are seeing savings in terms of time spent when setting up campaigns manually and optimizing them manually.
We saw a huge success in the ROI, what we call the CRR, because these routes are definitely in need. Before this, we had to do a massive campaign across different channels to promote this route. Now we don't even have to take that decision and discuss and come up with a brief on ideation and stuff. By the time the business problem is happening, there is a solution that's already in process and running. That is a huge time efficiency, cost efficiency for the whole team and good for the business as well.
Iztok: Right. One last thing maybe about the measurement framework. Did you incorporate, or is it part of the framework also, the type of attribution modeling that you use? What I see with airlines and other companies is a lot still use last click attribution models, and then they're optimizing what you called vanity metrics. They're a very simple view of looking at the digital campaigns.
But we have a challenge of different channels in airline digital marketing, how you look at attribution across these channels. Also, I think one huge challenge that we face is omnichannel, how we connect user behavior across different devices, from mobile to desktop. Did you work on your attribution model as well?
Ravi: Yeah. I can briefly talk about the attribution modeling and stuff. The only attribution that we focus is basically device level attribution, because we want to make sure the cross-device metrics are accurate. All that attribution model is done in the backend. It's not like we use fancy tools for attribution.
We also make sure the conversions that we are talking about are not the conversions that are coming from the pixel data. All our digital marketing campaigns data are tied to our booking engine, so when I see a conversion, it's actually a user who booked. If someone cancels it, the conversion is rolled back to zero. For that we need a very accurate device attribution, which is done in the backend.
But coming to a channel attribution, we consciously took a decision that we wouldn't try to chase for a perfect attribution model. It might be quite a bit of a controversy, but I don't really believe that there is an attribution model that exists which is 100% accurate and gives you impression level attribution data across all different channels.
All we are trying to do is trying to get to as accurate a number as possible. What we decided is, okay, let's not go there. Let's not really spend money and resources in trying to get that number more accurate. Instead, what we know from our basic data analysis is how much a user takes time to actually take a decision for a particular route. So for every particular route, we know the first touchpoint the user will have and how many days it takes for them to actually take that decision and fly.
If you really think about it, digital marketing for airlines is not like digital marketing for ecommerce because there is impulsive buying in ecommerce because there's no friction. Here, when you see a really good price for a route – let's say it's free for a particular destination – you still have to talk to your partner or girlfriend, or you still have to talk to your boss to leave, and all the other things, and look for a hotel. So it's not going to be an impulsive buy after they click on an ad. They do their research and then come back directly and book.
Keeping that in mind, we consciously took the decision on not perfecting this particular attribution model and also not spending a lot of money buying new attribution tools. Whatever attribution we do is in our backend, and then we know how much ROI we need to attribute for a campaign.
Iztok: Like you said, in this particular time that you say is a booking window, you try to see how much you spent or how much you invested into digital advertising, and then you try to attribute that to the end conversion.
Ravi: Exactly. It's all done in the backend with no specific tools.
Iztok: One other thing is maybe not attribution modeling, but is different marketing channels. I think for me personally as a digital marketer, it's quite challenging to follow all these new channels. We always started with Google search, paid search, SEO, then Facebook, YouTube, Instagram, Pinterest. Then we had Snapchat, Tik Tok, all these platforms. I'm not even sure I know all the social media or new digital platforms that are there in Asia.
How do you look at where to go, how to choose? Because complexity and being present on all channels can be quite an overkill. How do you look at that challenge?
Ravi: That's a very interesting question. If you think about it, the Southeast Asia region is quite diverse. Even the regions that we operate in, especially China, we are talking about two different ecosystems. Localizing the digital marketing channels was always quite a challenge, and we look at it from an every country perspective. We don't decide "Okay, we are going to do a blanket channel approach for a campaign."
One, we do it by country, and number two, we go back to the measurement framework and clearly define on what channels we're using for what type of campaign. Is it an awareness-based campaign, is it a results-driven campaign, or is it a remarketing campaign? In the framework, we keep perfecting it to make sure for the type of campaign, these are the channels to activate. Then we keep feeding back feedback to the measurement framework so that we know the channels to activate.
For example, in Thailand, Line is very big, and in the neighboring country, Malaysia, Line is not so big. So we constantly take feedback from the local markets and also keep perfecting the measurement framework. That's how we look at the new channels and new engagement.
Iztok: How difficult is this approach to do with your insourced digital marketing model? That means you also need at least some basic expertise on all these platforms to understand how advertising works, how to measure them, how to optimize them.
Ravi: Yes, that's a really good question. Basically, what I believe is optimization is a data analysis kill. The data is coming from different platforms, and it's still the same. You're trying to optimize the cost and improve efficiency. Setting up campaigns in new channels might be a learning curve initially, but at the end of the day you can pick it up in a day or two because it's just platform-specific.
And again, there are platforms where they don't offer these self-serve interfaces where you have to depend on that platform to actually do it for you. Then we keep optimizing based on whatever data that we can get. Specifically, to answer your question, it was never a challenge in terms of onboarding new channels within the online marketing team that we have in-house.
Iztok: Here is probably where your measurement framework helps, because if you have a strong framework, you can then measure similar things or the same things in the same way. So I think it's also a good way to evaluate the different channels and how effective they are for your activities – of course, if you compare apples to apples, like you said. You compare performance campaigns or branding campaigns or awareness campaigns on different channels between themselves.
Ravi: Exactly. At the end of the day, all we're looking at is the business metrics, so we can easily decide if this particular channel is giving any effectiveness to the business, and then we take the call.
Iztok: Okay, we'll take a short break, and after the break we'll continue our talk with Ravi and we'll try to talk a little bit more outside of digital advertising or digital marketing, more strategically where AirAsia is going and where specifically AirAsia.com is going.
We are back with Ravi, Head of Digital Marketing and Analytics at AirAsia. Ravi, we talked a lot about airline digital marketing, your measurement framework and analytics, and how you evaluate campaigns, but I think an even more challenging part of our jobs is not to execute the campaigns and to measure, but to figure out where the digital world is going and how to adopt our business models.
I see AirAsia is quite innovative with that, and your CEO has a lot of ideas of how AirAsia is evolving, and specifically AirAsia.com. Can you maybe talk a little bit more about that, where both of these are going?
Ravi: Definitely. Like you said, our CEO, Mr. Tony Fernandes, is always innovative and he's always trying to push the boundaries. What we're doing as a business right now is trying to be a travel tech company in the region.
What we're moving towards is AirAsia.com will itself be a different company. It acts like an OTA and lifestyle app where we serve other airlines – in fact, we already do serve other airlines on our website. We sell hotels, we sell activities, we sell the daily deals, and then we have an ecommerce called OURSHOP. And then we have logistics and food and beverages businesses.
What we are being is a travel tech lifestyle app, and that requires quite a bit of a transformation across the entire business to move into that business model. We are not an airline anymore; we are a travel tech company, and that's quite exciting at this point in time.
Iztok: You said you are not selling only our own flights, but also other airline flights, which is interesting, moving to the OTA model – but not only that, moving into lifestyle, moving into activities, events, having special deals. This I think is very interesting because one challenge that I see generally with all travel agents, specifically airlines, is we have quite a low frequency compared to the typical retail or ecommerce. If you expand on your portfolio, you can be more relevant. Digital marketing with content and all other activities like email and social helps you to stay on top of customers' minds to be more relevant. How do you look at this challenge, or how do you look at the whole concept of expanding and increasing frequency for your audience?
Ravi: That's where we're actually going. On top of the channels that we mentioned, or the lines of business that I mentioned, we also have a new company called Format Asia, where we are trying to produce travel-related and other lifestyle-related content across Asia.
Having said that, the challenge is evolving into an OTA from an airline-based digital marketing team – which the team, we are completely excited about, because we always try to do more for the airline. That was actually recognized by Boston Consulting Group, and they did a survey on digital marketing maturity. We are rated as one of the top digital marketing teams in the region, which is a huge validation for us.
The next challenge is how we become a team for an OTA. What we're trying to do is transform ourselves from a digital marketing team to a growth team. When I say a growth team, it's a cross-functional team across different functions. There is data and there is the product team and there is the digital marketing team. We're joining forces and calling it a growth team.
The framework will change quite a bit for this growth team. It revolves around three pillars. The three pillars are increasing the customer lifetime value, getting new customers onboard, and also increasing the activity, frequency, or engagement of the users. Without harping too much on the measurement framework, these are the three pillars that we follow as a growth team.
So to answer your question, in short, we are transforming ourselves from an airline digital marketing team to a growth team and changing these specific KPIs that help the business become an OTA or a lifestyle travel tech company.
Iztok: It sounds very exciting. I think it's really, like you said, expanding from the current airline model or promoting airline sites or doing airline digital marketing to a true growth team where you will sell other things. I think the things that you mentioned before, adding all these different products and services, definitely can help in getting more frequency, more engagement, customer lifetime value, like you mentioned.
On the other hand, it also makes you learn new things – how to sell new products, how to engage in a different way, and how to do different content. This part I think is the exciting part.
Ravi: Most definitely, yes.
Iztok: Maybe to end – and I think it fits well with the last thing that we talked about – you personally, if I'm not mistaken, you started your digital marketing career by building your own website, and you started trying to figure out how to promote it, how to do SEO. What I see is this really helps to be a really good not just technical digital marketer, but also to be a good digital marketing leader, because if you don't know how to build a business from scratch, how different campaigns work, if you haven't ever written any copywriting or website UX and design, I think it's a little bit difficult to really understand what's going on.
Maybe just tell me, how do you look at this? How did this hands-on marketing work that you did with your own website and business help your work now at AirAsia?
Ravi: Oh, definitely. That's quite a personal question. I love to talk about it. Basically, I started my digital marketing career about 12 years ago. If you look at any digital marketers with more than 10 years of experience, you'll find most of them transformed themselves from a marketing person to a digital marketing person. But in my case, it's the other way around. I'm completely native digital marketing.
This all started when I built my own website and I was trying to figure out, okay, what's next? Then I started searching about SEO, AdWords back then, and then tried to set up campaigns myself, find the right copy, tried to design ads, write content. The hands-on experience that I have is what made me build an in-house team, because if you really think about it, I know every detail of every function in digital marketing, from SEO to web analytics to a programmatic trading desk that I set up. It's easy for me to completely come up with a process, with a training program, with a specific set of KPIs for individuals to actually flourish in that.
I don't think I would have been able to do it without the hands-on experience that I have in this ecosystem. It's also really helped me to come up with a team in-house where we consciously decided that we'll have a particular specialist and generalist mix. We have people who are very specialist in a particular function, like programmatic or web analytics, who are really awesome with their skills and are very hands-on with the platforms, and we have the generalists who know a little bit about everything, and their focus is more on the business. The generalists try to make sure what the specialists are doing is aligned with the business objectives.
Going back to your question, without that hands-on, I don't think I would've been able to come up with this awesome team that we have.
Iztok: I think what you said last, the combination of generalists and specialists, is very interesting. Having people with broad knowledge – there is a term out there, T-shaped marketer, that has very broad knowledge to connect everything, to connect and make sure that specialists are doing what adds value to the business so as not to get lost in the vanity metrics. Like you explained with your measurement framework, make sure that they are aligned to the business goals and contribute to the business goals. I think this is very important.
Also, I think I heard Tony talk in the past about the AirAsia organization is quite lean, so I think for you as a leader to have knowledge and understand and be able to talk about practical things to your team members, I think that really adds value because then they see that you understand their work.
Ravi: Exactly. I actually came across the term "T marketer" from your content. [laughs]
Iztok: [laughs] Good that somebody is paying attention to our whitepapers and our content. Really glad to hear that.
Maybe to end on a little bit more loose note, you said partially you learn about airline digital marketing from the Diggintravel content. What are other ways? This is something that I'm always curious about to hear. What are other ways that you do to learn to stay on top of the digital game?
Ravi: Before going anywhere, the content that you produce, I actually actively pass it to the team for them to improve themselves. That's a huge help.
The generalists I was talking about were inspired by your experimentation, so what we did is a placebo test where we ran campaigns with a specific creative and a specific message, and the other 50% will see nothing but the AirAsia logo, to actually see the effectiveness of a creative. So thank you for the valuable content.
Iztok: That's great to hear.
Ravi: That placebo test inspired us to do a lot of things. The other sources of learning are actually we have these weekly or monthly meetings where the specialists talk about the innovations, the new things they've tried, the updates that are coming up within their specific area to the rest of the teams. This happens virtually because we are spread across different countries. We have a set of generalists and specialists in our China team as well because that's a whole different ecosystem apart from Google and Facebook.
I would say the most important channel to learn digital marketing is within the team, and make sure the knowledge is spread across the different members, and encourage them to collaborate. For example, we have a group called Paste Bin where everybody pastes their interesting articles that they read, and then everybody reads it, and at the end of the day of the week or month, we see which one is more curious and we reward that.
The culture and the peer-to-peer sharing is the most important channel for learning digital marketing, I would say, apart from anything else.
Iztok: Thank you for this great example of knowledge sharing and learning. I think continuous learning, especially in the digital world, is something that we all have to do to improve and continue growing.
Thanks again, Ravi, for this great interview. A lot of great insights for the Diggintravel audience to digest, to think about. I wish you all the best in the future with all of your airline digital marketing activities and the transformation from digital to growth team.
Ravi: Thank you, Iztok.  Thank you for all great content that you put out there and thank you for having me on this podcast.
Iztok Franko
I am passionate about digital marketing and ecommerce, with more than 10 years of experience as a CMO and CIO in travel and multinational companies. I work as a strategic digital marketing and ecommerce consultant for global online travel brands. Constant learning is my main motivation, and this is why I launched Diggintravel.com, a content platform for travel digital marketers to obtain and share knowledge. If you want to learn or work with me check our Academy (learning with me) and Services (working with me) pages in the main menu of our website.