Airline Digital Cabin Talks: The Key to Successful Onboard Retailing
Henry Harteveldt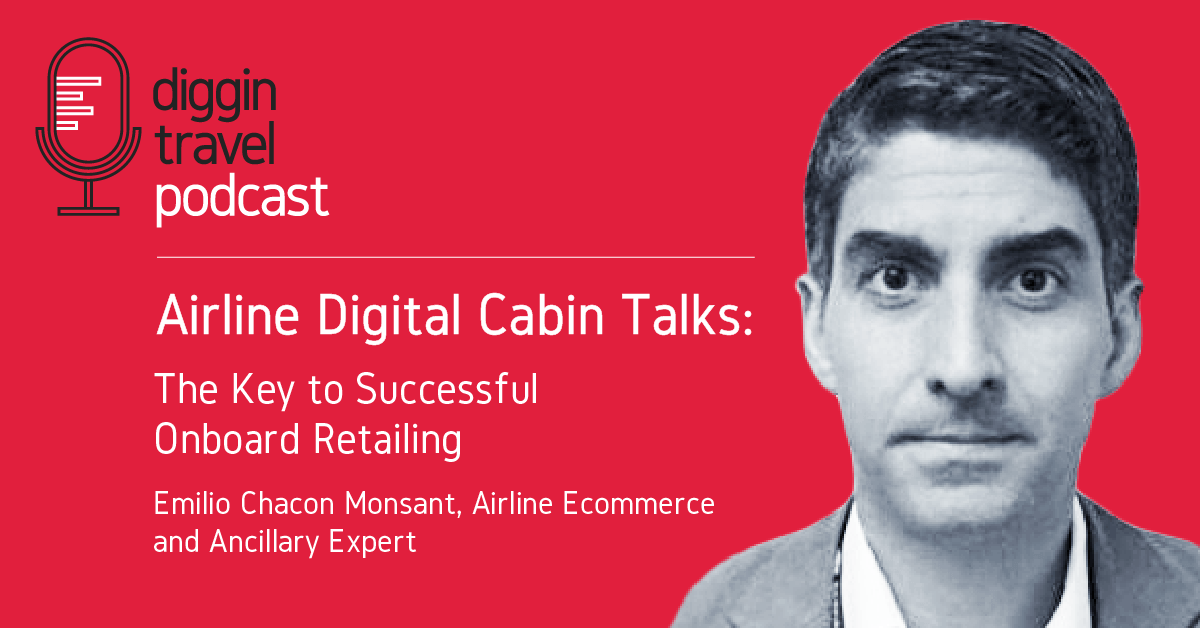 Airline digital commerce focuses extensively on efforts to maximize revenue during the initial reservation and, sometimes, at various post-booking intervals. Aside from merchandising products such as extra-legroom economy seats or cabin up-sells and upgrades, airlines rarely pay much attention to the retailing opportunities that exist in the cabin. They just… happen.
But there are smart airlines out there that do more – in some cases, a lot – to merchandise their onboard experience, not only ahead of the flight but in the cabin as well. And that's what we intend to explore and understand through this Airline Digital Cabin series. As airlines equip cabin crew with digital devices such as smartphones or tablets, and as they equip these devices with software such as SITA CrewTab to help cabin crew improve how they serve their passengers, the opportunity for airlines to increase their onboard cabin revenues should increase.
We recognize that currently, due to COVID-19, airlines may limit onboard service to curtail interactions between crew and passengers. Our focus will look ahead – figuratively and literally – to a time when airlines can safely resume offering their standard level of onboard service.
For our first guest, Iztok and I were pleased to welcome Emilio Chacon Monsant. Emilio's background is in ancillary products, digital commerce, and the digital experience at four airlines, including two network carriers – Aeromexico and Avianca – and two low-cost airlines, Vueling and Ryanair. Emilo is currently VP, Airline Relationships & Ancillary Revenue at Global Onboard Partners.
Airline Digital Cabin Talks – A chat with Emilio Chacon Monsant, airline ecommerce and ancillary expert
Listen to the new episode of the Diggintravel Airline Digital Cabin Talks Podcast about airline onboard retailing via the audio player below, or read on for key highlights from our talk with Emilio:

Remember to also subscribe to the Diggintravel Podcast in your preferred podcast app to stay on top of airline digital product, analytics, innovation, and other trends!
Key Elements of Successful Onboard Retailing
Emilio started our conversation by suggesting airlines look to leading firms in other industries, rather than at competing carriers, for insights into how they use ancillary product sales to make money:
If you want to make money with only the ticket, you're not going to make money. You can ask the guys of Disney and Starbucks and all of those guys; it's all about selling something extra. That is exactly what the airlines are doing.
One challenge airlines have is their complex, siloed organizational structures. Ancillary products, and the industry's evolution into one that is based on retailing, not just selling tickets, act as powerful forces that compel various departments to collaborate and communicate to be effective and successful.
Digital, ecommerce, sales, business development, everything that has to do with the commercial area… at the end you do a bit of everything. Close to the operations, especially when you work with ancillaries, because some of the ancillaries you have to implement are operational.
Getting to know your passengers is the key to success
In our studies of airline passengers at Atmosphere Research, we've learned that 50% or more of passengers – close to 80% in some countries – agree somewhat or fully with the statement "All airlines are alike." We also know that what happens onboard can account for 40% or more of passenger satisfaction with their journey. We asked Emilio how airline digital cabin experience could be better used to help airlines distinguish themselves from one another:

I can tell you it's three things. The first one is getting to know the customer. That is on the personalization side, and that is across the whole customer journey. The second one might be the cross-selling, of course, because you can cross-sell some of the products. The third one might be getting sponsors or a third party that may help you to make money, to advertise something to the customer that you may have in common.
Make personalization a priority
Emilio used the example of a coffee chain to illustrate how an airline could use its customer data to create a personalized offer that may help the customer feel recognized and appreciated.
Imagine that you go to Franko's Coffee three times, and [the barista] says, 'Henry, this is the fourth time you've come over. It's great to see you. The last time that you were here, you were asking for a coffee with skim milk and some vanilla, so I already prepared the coffee for you.

This is a fantastic experience to have. Not that many airlines have implemented something like this. Just a few that I know. It's nice that someone tells you, 'Thank you for being here the fourth time,' and of course, getting to know the product that you already like.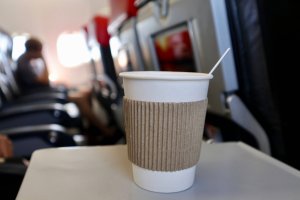 Continuing to use the coffee chain as an example, Emilio shared an example of how an airline can use customer data onboard to assist with cross-selling.

If you're [at the café] for the fourth time, perhaps [the barista] can come back to you and say, 'You know what? Here's a cookie. Because you have been here four times, the cookie is $3 usually, but I'll sell it to you at $1.50 or $2.' The margin might be smaller, but you might make some money from it anyway. That will be something nice to have because you're giving a fantastic experience. [The passenger is] getting the cookie, [the passenger is] getting a discount, and [the airline is] also making a margin.
Data Is a Prize Asset; Use It – But Let Passengers Control It
During our conversation, Emilio made an extremely valuable observation: Airlines sit on a lot of passenger data, but they don't always associate what a passenger may purchase onboard with her/his PNR or with the airline's "master" data file about that passenger. As a result, cabin crew, whether at a network airline or budget carrier, may lack the information they need to serve that customer well. We asked Emilio about the kind of data he believes cabin crew need in order to provide the level of personalized service that would be appropriate for the customer and the airline. Emilio mentioned two areas:
[The airline knows] that you're traveling with them already for the fourth time, and they're giving you a special note on the trip, or 'You have achieved with this trip 30,000 miles,' something like that. In the case of low-cost carriers, they're doing more on data in terms of the booking. Onboard is mostly full-service carriers.

But then there comes, and this is the second point, where you as a customer would like to be identified. If you're telling me, 'This is the fourth time that I'm traveling, and I'm traveling with somebody else that wouldn't like to know that this is the fourth travel I'm doing,' then the airline might get the customer in trouble. It has to be completely personalized. You have to let the customer do whatever they want with their profile.

The other question you were asking is, how could the crew do all of this? I've seen that some airlines are already giving devices to their crew. I think that is fantastic. You could give something that would be part of the uniform, part of the gear that they use for everything. This could allow the crew to get to know who's sitting in 3A, which is already known, but it's printed on paper. I think all of those things should be used in a way that the customer feels well, the crew feels well, everyone feels well including the airline.
Emilio made a very important point that warrants repeating: The airline must give customers some control over how their data are used. Passengers should be told that fundamental operational data, such as nationality, any disabilities, and connecting flight information, will be shared with cabin crew, since that can be important for safety and service. But passengers should be able to control other pertinent data, such as being recognized for loyalty status, how often they may have flown a route, or which items they routinely buy onboard. In a way, this is like how consumers control which digital cookies they want, or don't want, to accept when they visit a website.
Fortunately for airlines, Atmosphere's airline passenger research shows most passengers are comfortable sharing personal data with airlines they regularly fly, especially when doing so will lead to receiving better offers, better service, or both.
Make Sure Your Cabin Crew Have the Skills They Need to Succeed
Iztok pointed out that effective ancillary product retailing requires a network of skills. The airline needs strong digital skills, data skills and, for cabin crew, personal upselling and cross-selling skills. The skillsets of the cabin crew on a network airline, which may offer a more complete onboard experience, may be different from those of the cabin crew at a low-cost (LCC) or ultra-low-cost (ULCC) airline. Since Emilio has worked for both types of airlines, we asked him which of these perspectives matter the most to being a good retailer – is it upselling and cross-selling, or more on the digital and technology side?
I've seen only one carrier doing extremely well selling onboard, and you know what carrier it is, right? They're very into selling onboard, and they're doing it so well because they really incentivize crew. They were born that way. But when you tell an airline that has been there for 100 years or 70 years, and crew has been there for 20-30 years, 'You need to start selling, and you might make some money from it, but you're not going to make that much, and you already have a salary which is fantastic' – they don't have any incentive to change.
Show your cabin crew the money
Emilio continued with another extremely important point: Success needs to be shared. If an airline wants its onboard program to produce a meaningful amount of revenue, there must be equally meaningful financial incentives for cabin crew. Cabin crew also need to understand that what they will be selling is aligned with the airline's brand and what its customers like, so that they can confidently and proudly sell the products. We turn now to Emilio:
You need to incentivize crew. You need to let them know that this is part of their living, and this is going to be fantastic also for the customers. You're not going to be torpedoing them with 'Purchase this, purchase this, purchase this,' but it's 'I'm giving you a fantastic coffee, but I'm also providing you a fantastic option, which is the cookie, which goes fantastically well with the coffee.' So it is satisfying the customer, it is making money for the airline, and it's also making money for the crew.
Don't Overlook Onboard Advertising as a Source of Revenue
There are numerous areas where airlines can make money from the onboard experience, including seating, IFE, connectivity (e.g., Wi-Fi), food and beverage, and duty-free sales. We wrapped up our conversation with Emilio by asking him where he thought the revenue opportunity may be greatest, regardless of the type of airline. Emilio's answer was refreshingly unexpected:

I think something very easy to do would be advertising. You're sitting there – these days, in most of the full-service carriers you're watching advertising already, which is the screen with a little video. But what happens if we make that more interactive? Imagine that you're coming to Barcelona and I would like to… talk about the city. If I tell you more of what you can see, where you can go, what discounts I can get you, the customers are going to be very… into that.

On the other side, you can [then] tell the advertisers, 'You guys from restaurants, from theme parks, from museums, all of that, why don't you provide your content, put it into the platform… and we can display it in an interactive way to all of those customers.' That is making the advertisers, the customers, and the airline happy because it's making money. That would be something very, very easy to do. And of course, across time, you deliver it this way.
Do You Want to Listen to More Airline Digital Cabin Talks?
If you want to learn from leaders like Emilio about airline digital cabin and ecommerce or want to be the first to know when our next Airline Digital Talk will be published, please:

Henry Harteveldt
Henry Harteveldt is a well-respected travel industry analyst and President of Atmosphere Research Group, an independent strategic travel industry marketing research and advisory firm. Prior to starting Atmosphere, Henry ran Forrester Research's global travel industry research. Henry's airline industry experience includes various Marketing roles at Continental, TWA, and American. To learn more about Henry's research, you can either email him (henry@atmosphereresearch.com) or get in touch via LinkedIn.