Airline Data Talks: Airline Digital Analytics Evolution at Air New Zealand
Iztok Franko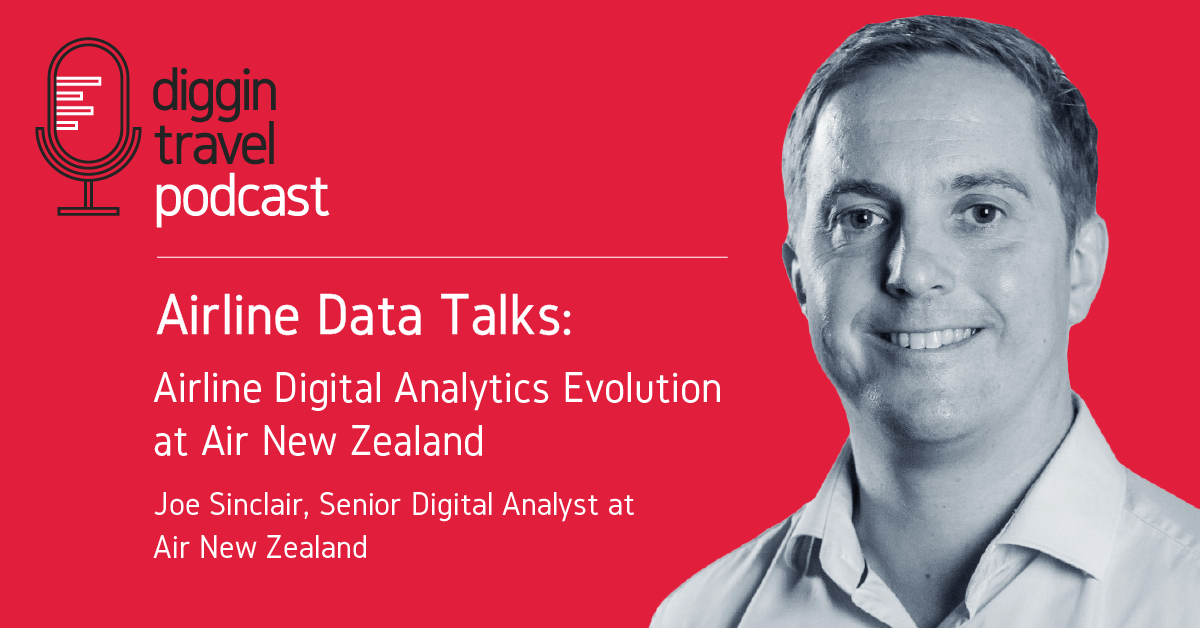 This is the 5th and last 2021 talk in our Airline Data Talks series. Being more data-driven is always something that comes up when I talk to airline digital professionals, so we hope that this series will help you with your airline digital analytics evolution.
Check out our special airline digital analytics content hub for special analytics resources and insights by airline analytics leaders.
For our final Airline Digital Data Talk, we wanted to focus on the people aspect of airline digital analytics evolution and maturity. Why is that?
Because too often, we think being better at digital analytics is only about having great analytics tools and good data "crunching" processes. However, in my experience, the "people" aspect is usually the most crucial one. To explain why relationship building and good communication will make a difference, I talked to Joe Sinclair, Senior Digital Analyst at Air New Zealand. Joe is a great digital mind, and a past participant in our Airline Digital Academy, and he shared many valuable lessons from Air New Zealand's airline digital analytics evolution journey.
Airline Digital Analytics Evolution – Talk with Joe Sinclair, Senior Digital Analyst at Air New Zealand
Listen to the new episode of the Diggintravel Podcast about airline digital analytics via the audio player below, or read on for key highlights from our talk with Joe:
And don't forget to subscribe to the Diggintravel Podcast in your preferred podcast app to stay on top of airline digital product, analytics, innovation, and other trends!
Air New Zealand Digital Analytics Journey
Air New Zealand started to build a structured digital analytics process a few years ago, and here is how Joe explained the early beginnings:
We started about five and a half years ago. Prior to our team being set up, there wasn't really a core digital analytics role. There were a few people doing it on the side, as it were, just through their passion, keeping some sort of measurement and that function going. But when we joined it was the first time that we could really set this up properly and start to embed digital analytics within the team.

We started relatively narrow. The primary stakeholders at the beginning were some of the core product teams across the airlines, and then the development teams that supported those products – the online booking, manage my booking and those kinds of functions, and establishing the right measurement frameworks there and then building up and building out to some of the other stakeholders.
When you build a new analytics team and function, you need to start connecting it with other areas. As Joe explained, you should start building relationships with other teams as soon as possible:
We started from a point of zero and not being embedded. A lot of the early stages for us, as well as the implementation side and building the framework, was just the relationship building with the teams, getting closely involved with them, going to the development team and being part of their world, and then also bringing them into our world as early as we could and showing the value of what we're doing.
Expanding the digital analytics input and educating about the value of digital data
Joe talked about their start and about building relationships with the first stakeholders – the core airline booking funnel digital team. But how did this evolve? How did Air New Zealand's digital analytics evolve to new areas and new stakeholders?
Within the product teams, obviously, the number of product teams we work with has grown. Started with the core teams, and then we tried to effectively touch all of the customer-facing points and some of the internal customer-facing points of the digital journey. Also working closely with digital marketing teams, the ecommerce teams, and also content teams as well. I'm sure I've forgotten many. [laughs] But all of the teams that come together.
Air New Zealand's digital analytics team input expanded from the core booking funnel tracking to end-to-end measurement of the customer journey. With the broader reach of digital analytics data and more stakeholders involved, the role of the digital analytics team evolved as well. The new part of the job was to educate the stakeholders and help them to take full advantage of the digital data analytics and analytics tools.
At the start, it was very much that relationship-building. When I think back to some of the initial implementation phases we had, we did get pushback on some of the work because every team has finite resources, and was it the right thing for them to be working on? So we spent time building those relationships and selling that story and then coming back and showing them the value as early on as possible to build that.

As it's evolved over time, it's an education piece across the business – making sure that the data's accessible, also that it's understood. We spent a lot of time with the stakeholder teams training them and educating them in digital analytics data so that they understand what's available, how to use it, and just make sure it's front-of-mind for them and easily accessible. We obviously use the data a lot ourselves, but we're only a few people. The more people using the data and understanding how to use the data, the more value you're going to get out of it.
The importance of soft skills and data storytelling
One of the key things Joe and the digital analytics team learned is that it's not enough just to look at and crunch the numbers. One of the most important parts of the airline digital analyst job is to be not just technically sound, but to be able to communicate and share the value and even be proactive in explaining what kinds of insights you can see.
There's the whole data storytelling side; an insight's only going to be as good as how you explain it. You absolutely need those soft skills. Really important.
I really loved this quote – an insight's only going to be as good as how you explain it. When I heard it, I remembered a LinkedIn post by analytics leader and data storyteller Brent Dykes about conquering the last mile of the analytics marathon. Insights communication and data storytelling are the crucial last steps if you want to get real value out of your digital analytics.
Digital Analytics and Conversion Rate Optimization (CRO) Should Work Hand in Hand
Here at Diggintravel, we are currently in the middle of our 2021-22 Airline Digital Optimization Research in CRO. With the research, we analyze how airlines optimize, how they measure, and how they test their booking funnel and other digital products. Digital analytics is a big part of the whole CRO process. This is why I wanted to learn how Air New Zealand's digital analytics team is connected to the CRO team. How do they work together?
We're actually all one team within Air New Zealand. Our team is the digital analytics and optimization team. Within that team, we have specialist analyst roles, but also specialist CRO roles as well. It's always been intertwined, as it were. From an analytics perspective, that's supporting the CRO program in terms of building the right measurement framework, understanding what the core KPIs should be for understanding performance with tests. But then from an analyst's perspective, I want as much of my recommendations and insights to funnel through the CRO program because that's the way we can 100% prove the value.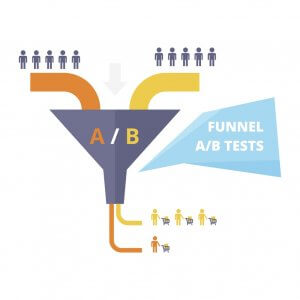 When we talked about the connection between CRO and digital analytics, Joe highlighted one important thing: the COVID-19 pandemic made testing and CRO even more important.
You can get so far with the analytics, but in the current state of the travel world, with so much changing on a month to month or day to day basis, you can't really look back at last year's performance anymore and say 'We think this is a 6% improvement' because those benchmarks aren't really there anymore. Thank God that CRO is there and can remove all that noise and tell us.
The key learning here is that in the current situation and volatile environment, you need to do A/B testing against the current state, and not compare before/after.
Do You Want to Listen to More Airline Digital Analytics Talks?
If you want to learn from leaders like Joe about airline digital analytics or want to be the first to know when our next Airline Digital Talk will be published, please:
Iztok Franko
I am passionate about digital marketing and ecommerce, with more than 10 years of experience as a CMO and CIO in travel and multinational companies. I work as a strategic digital marketing and ecommerce consultant for global online travel brands. Constant learning is my main motivation, and this is why I launched Diggintravel.com, a content platform for travel digital marketers to obtain and share knowledge. If you want to learn or work with me check our Academy (learning with me) and Services (working with me) pages in the main menu of our website.