5 Remarkable Travel Marketing Trends for 2017 – Insights from Google, Larry Kim and Econsultancy
Iztok Franko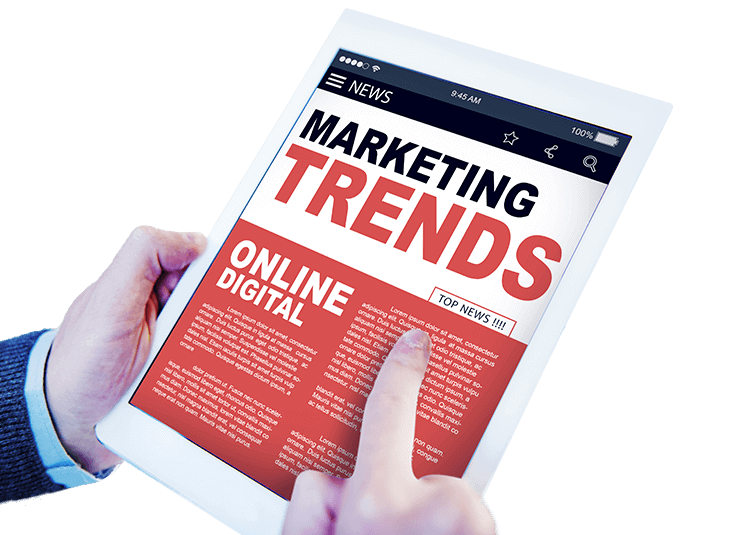 Let me start this post with a personal story. Every year in March I used to go to Berlin ITB to get key travel marketing trends and other industry insights. However, in the last few years the event got a bit too overwhelming. The networking is still great, but personally, the amount of time I spent walking around and standing in different lines compared to the amount of time I spent learning and in meetings was not OK.
InOrbit is an inbound marketing conference happening in my home country (Slovenia). It started as a local event; however, within a few years it gained an international audience with great content and established speakers. Currently, I believe it is one of the better inbound marketing events in Europe.
I personally know the key people behind it, and they are digital marketing enthusiasts who work really hard to provide digital marketing professionals with the latest marketing trends and insights. Unfortunately for me, it has one big downside: it is always scheduled at the same time as the ITB in Berlin. I try to follow both digital marketing and travel marketing trends, so I had missed all previous InOrbit events because of the ITB.
However, 2017 was different. InOrbit 2017 had a really great agenda and speaker line-up – Larry Kim, the guru of digital marketing, Ashley Friedlein, founder of Econsultancy, and speakers from Google and ConversionXL all promised an event I really couldn't afford to miss.
So, this year I chose InOrbit instead of ITB and hoped I would still get insights and key marketing trends to look for in 2017. Additionally, I was curious about whether I would be able to apply the key learnings to the travel industry. My expectations were huge, especially because I was missing the ITB.
After two days packed with presentations and one day to reflect, I must say InOrbit delivered. If not for the SEO optimization, the real title of this blog post would be:
Why I skipped the ITB in Berlin and learned 5 times more.
So, below you can see what I learned and what I believe will be the key online travel marketing trends for 2017:
#1 – Machine Learning  is Available to You (through Google APIs)
Machine learning is one of the "buzzwords" we hear a lot recently. You've probably heard and seen the articles claiming that many jobs will be taken over by the "mean machines" in the future. In the travel industry, chatbots are super trendy at the moment. It seems like every airline, metasearch, OTA or hotel chain is building their own chatbot.
However, if your organization is not huge, machine learning has probably not been realistic for you. This isn't true anymore. Now, you can use cloud machine learning services like Google Cloud Prediction API or Amazon Machine Learning Service. These services make machine learning accessible basically to everyone. Even small organizations can use the Google Cloud Prediction API, connect it to Google Sheets and use its Smart Autofill functionality and unleash the machine learning capabilities.
Three examples where I see machine learning can help your online travel marketing
Content – Natural language APIs (like Google Natural Language API) open up many opportunities for your content marketing. You can use it to advance your content (blogs, SEO, social engagement) by analyzing the top-performing content of your competitors. You can see what kind of language is used, the structure, sentiment, and syntax for the highest-performing content and then use these insights to build your content.

Pricing – I've seen many pricing departments being overwhelmed by the sheer amount of data they need to process. Some use sophisticated tools for pricing, forecasting and revenue management; however, the data usually ends up in some Excel spreadsheet for further manipulation and calculations. You've probably seen this in your company too, right? With machine learning, you can take your computers and existing tools to another level. Instead of plain calculations, you can use the power of machine learning to calculate prices for your products or use it for advanced forecasting (prediction).
Personalized offers – most travel businesses are trying to figure out how to provide real, personalized offers to their customers. We all want to predict customer behavior and offer our customers the best possible offer at the right time. Now, you can use machine learning for better customer segmentation, or even real personalization. You can use the purchase prediction features to actually predict future purchases. Furthermore, with some innovation and agility, you can integrate this feature into your email promotions or upselling and cross-selling activities. Building your own recommendation engines (like Amazon) shouldn't be that far away.
#2 – AMP and PWA Are Two Words You Need to Know to Rule Mobile (Google Insights)
At this point I probably don't need to convince you that mobile is key with the "mobile-usage-on-the-rise" stats. We all know our mobile pages should be rockin' by now, yet we still struggle to really make them great. I've already written about the importance of performance (load times) of your web page and especially your key pages in the booking funnel. The speed of your mobile website is even more important. According to this research:
The level of stress caused by mobile delays [is] comparable to watching a horror movie.
Let's look at two technologies that can help you improve the performance and UX of your mobile website:
AMP (Accelerated mobile pages)
Accelerated mobile pages are basically a lean, stripped-down version of HTML, optimized for fast loading. There is a great article on MOZ that explains the basics of AMP.
What is really important is that proper implementation can take your mobile performance to the next level. It has its limitations, true, but the benefits are so huge you should at least strongly consider it.
PWA (Progressive web apps)
Progressive web apps (PWA) are Google's answer if you struggle with deciding between a typical mobile web experience and a dedicated custom app. PWA is especially relevant for you if you are a smaller or mid-sized travel business that doesn't want the complexity of developing and marketing its own mobile app (for Android devices).
A progressive web app is basically a website with a mobile-first interface that you can bookmark on the home screen of a mobile device and which offers additional features (offline functionality, push notifications). Google claims that PWA work on iOS and Android and have:
82% higher conversion on iOS and +104% across all browsers. Additionally, PWA have <1s initial loading time and are even faster for subsequent loads.
AirBerlin is a good example of PWA in action:
#3 – SEO Is Less Hacks, More Marketing (Larry Kim Experiments)
First of all, if you don't know Larry Kim or haven't seen any of his blogs or presentations – he's crazy about unicorns. Second, he is the CEO & founder of MobileMonkey and one of the smartest online marketers in the world. I love how he "challenges" Google and their SEO algorithms with his crazy experiments. With his "7 Crazy SEO Experiments," he was testing the effects of different elements on SEO rankings. What he found is that above-average CTR (click-through-rate), dwell time (time on page) and engagement will all increase your SEO rankings.
So, the key takeaway from the above is that you should treat SEO just as you do everything else in your digital marketing. Write great titles and killer content with hooks to keep people on your website longer. Test different titles with paid advertising (for example, different Facebook ads) to identify the best-performing titles. Finally, engage your audience and your SEO rankings will improve.
And of course, always measure, test and optimize – which brings us to the next item.
#4 – Conversion Rate Optimization is a Culture, Not a Bag of Tricks (ConversionXL)
First, let me admit that Peep Laya, the founder of ConversionXL, is the reason I got addicted to ecommerce and digital marketing. That probably makes me more than a regular ConversionXL fan. Based on the two presentations from the ConversionXL guys at InOrbit, anyone can see they are one of the best in their class for conversion rate optimization. The key insight from their presentations is that conversion rate optimization is a process, not a random set of tricks you apply to your website. Copy-and-pasting "hacks" that worked for others onto your website without understanding your users and your data will not work.
Also, there was a lot of talk about growth hacking and a lot of insights about digital analytics and agile approaches. In my opinion, a good conversion rate optimization process is all of that. You can learn more about the process here. I'm convinced now more than ever that:
Travel companies that are more agile, test more and are better at conversion rate optimization will win; all others will fail.
Testing and experimenting should be in your team's DNA.
#5 – Customer Focus Should Be the Core of Your Digital Transformation (Econsultancy)
Last but not least, there is the challenge of culture: how to follow all the changes and adapt to the rapidly-evolving digital landscape?
Ashley Friedlein, founder of Econsultancy, is an expert on digital transformation. He and his team have examined many different organizations at different "digital maturity" stages. His main point is that digital transformation is not about digital in a "technology" sense, but rather about customer centricity.
I couldn't agree more. Apart from the key characteristic (being customer-centric), I see being data-driven, agile and constantly learning as the keys to success for your digital transformation. These are the three core values of Diggintravel as well:
The success of any business transformation is more about the people and the culture than anything else. More than ever, your marketing team should consist of people who understand the customer experience and who are analytical and creative.
Who said marketing is supposed to be easy? 🙂
What Do You Think?
Which of the above topics is the most relevant for your business? Which of the online travel marketing trends do you see as key in 2017? I would love to discuss more, so let me know!
Iztok Franko
I am passionate about digital marketing and ecommerce, with more than 10 years of experience as a CMO and CIO in travel and multinational companies. I work as a strategic digital marketing and ecommerce consultant for global online travel brands. Constant learning is my main motivation, and this is why I launched Diggintravel.com, a content platform for travel digital marketers to obtain and share knowledge. If you want to learn or work with me check our Academy (learning with me) and Services (working with me) pages in the main menu of our website.