5 Positive Airline Digital Trends I Want to See Continue in 2021
Iztok Franko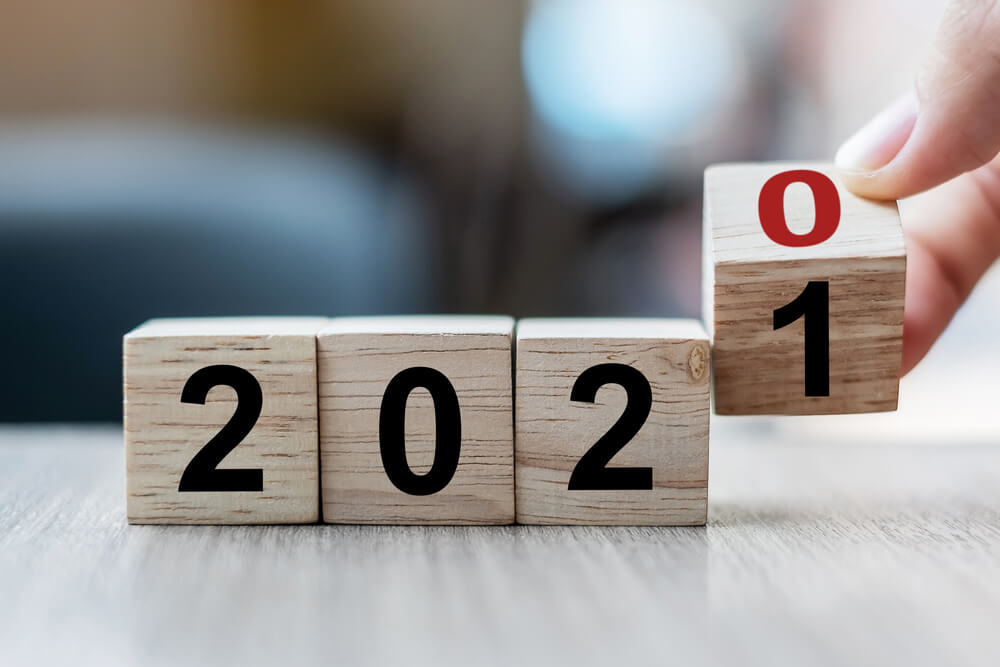 "You're actually writing about positive airline digital trends for 2021?"
This was the question my colleague asked me when he saw my draft for this article. I think he thought I was going crazy.
It all started a few weeks ago when I was sitting in my home office, Week 7 of lockdown and homeschooling. I was trying hard to think of a positive story to write for airline digital people at the end of the dreadful 2020.
2020 was really a terrible year for the airline industry, so it's easy to go to a dark place when thinking about it. Trust me, I've been there a couple of times this year.
However, I'm an optimist by nature, so I was trying hard to find positive airline digital trends, a positive story to make us feel a bit better about the future. We've seen the first vaccinations happen all around the world during the last week, so I hope this will be the first step towards recovery and the break our industry desperately needs.
When I was reflecting on what was the best thing that happened to me in 2020, the answer was really easy. It's the people I met, the people I got to know, the people I taught and learned from in our Airline Digital Academy. Our Academy experience and the people in it make me look at the future positively. Their passion for learning, their passion for digital is something that makes me confident we can turn this thing around once the travel recovery starts.
That's why I decided this should be their story.
Airline Academy Group Chat Podcast: 2021 Airline Digital Trends
Our Academy experience was the best thing that happened to me in 2020. I'd never worked with such a diverse community before; we had people from 26 countries and 6 continents – yet we all share the same passion for digital and learning.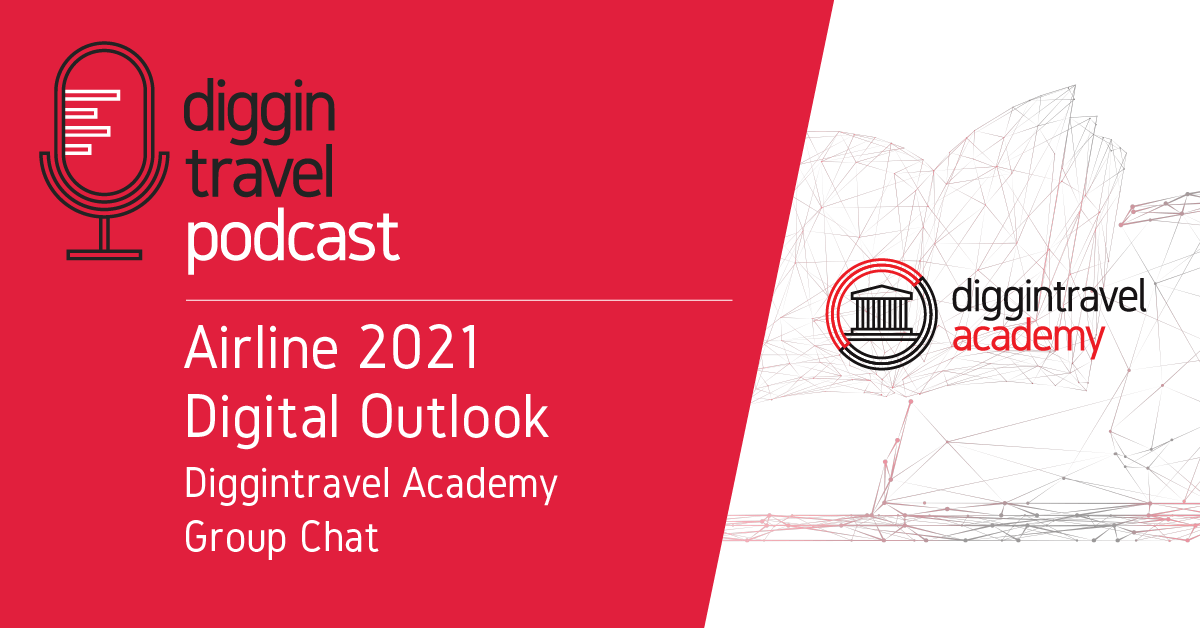 Today I want to give you a perspective from some of our Academy students. In our last 2020 episode of the Diggintravel Podcast, I talked to four airline digital professionals, four enthusiastic women who work in airline ecommerce:
Barbara Zimmer, Manager of E-Distribution at Qatar Airways
Mwajuma Salim, Head of Digital Commerce and Customer Experience at Kenya Airways
Leda Koleilat, Senior Ecommerce Assistant at Qatar Airways
Stanislava Yordanova, Senior Product Marketing Manager at PROS
This is their story, their view on airline digital trends for 2021, their reflection on 2020, and some of their key learnings from our Airline Digital Academy.
Listen to the new episode of the Diggintravel Podcast about 2021 Airline Digital Trends, or read on for key highlights from our Academy group chat.
And don't forget to subscribe to the Diggintravel Podcast in your preferred podcast app to stay on top of the latest airline digital trends!
Airline Digital Trends From 2020 That I'd Like to See Continue in 2021
We talked about a lot of different things in our podcast group chat, so I encourage you to listen to the whole chat. Based on what I heard from our Academy students, I tried to consolidate the positive airline digital trends they saw in 2020, and I want to see more of these in 2021.
1 – Focusing on the customer, pain points and investing in the digital experience
This is a trend I was seeing during 2020: airlines focusing on making the digital experience as frictionless and contactless as possible. In a way, it felt like we as an industry went back to the basics, and this is something I hope to see continue in 2021.
Leda: "I see [in 2020] the companies focusing on the customer. This is something I would like to see in the next year as well."
Barbara: "The whole mindset of putting the customer and customer pain points at the center, yes. I think that was definitely a positive mindset change."
Stanislava: "We have to look for opportunities as things will open up, and make improvements. We have to start doing things in a different way. I think that is an opportunity, as the market is going to look different next year, but we need to look at the opportunities it will open up for us."
Barbara: "The focus is now a lot more on the day of travel. We focus on the whole experience, to expand it, ultimately going towards having an end-to-end digital customer journey. My expectation is that this focus on different parts of the customer journey, and digital aspects of it, will increase next year when the travel demand picks up again. Looking at the customer at the airport, checking in, we see that there's a lot of talk already around contactless check-in, so I think there is a huge opportunity for digital here."
Barbara: "Maybe the time during the pandemic in 2020 was used to focus on optimizing product and interface-related enhancements. Maybe because the acquisition part has slowed down during the pandemic, it gave us time to focus on that [digital product]."
2 – Channel shift to direct, digital channels
The second positive trend we've been seeing is the focus on digital and ecommerce. Especially for airlines and markets for which direct distribution was a struggle in the past, 2020 was a big year for channel shifts.
Mwajuma: "I see the change of business model. I see more customers coming directly to the airline, rather than going through a third party. This is something we never saw before, and I see this as a big opportunity. We now have the opportunity to interact with the customer more and create customer intimacy and care for their needs. What we need to do as we are going into 2021 is to make sure we actually operate in an environment where we are able to satisfy the needs of the customers that are coming to us directly. It's a big task for the airlines to see to it that we have proper digital touchpoints."
3 – More interest in data and digital
The third airline digital trend is tightly connected to the second one, as digital and data go hand-in-hand:
Leda: "In the past months I see we've focused more on digital. We see digital as an important channel, and everybody is now looking at data. Previously I was playing with Adobe Analytics on my own, but now all are interested in looking at data coming from the website. Now it's the right time to increase our capacity for data visualization. Based on my experience with my colleagues [and their need for data], we need to deliver to them the right data."
Mwajuma: "I see colleagues are very interested in ecommerce data, both from internal and external sources. We use Google Analytics and also have Google Flights data and Google Demand Explorer. Customer behavior has really changed, and my colleagues see the need to understand the new behavior. This also tells us what type of services or products need to be pushed to the market. What are the customers really interested in? Before, we saw a lot of corporate travel; now we are seeing more of VFR (visiting friends and relatives) and leisure travel. We are also seeing some last-minute bookings in markets where we saw them before. Digital data is becoming critical, as it is real-time data. It's actionable data. I see a lot of appreciation for digital data, which is something we were not seeing before."
Barbara: "This specific situation has pushed people to not fall back on what they know, or what they think they know. People in the airline industry have a lot of experience. They know markets. We think we know everything, but I think this situation has pushed people to actually not only look at the data but also understand the data, use the data, see those differences in the data, the changes reflected in the data. Then we need to use it to actually make decisions."
4 – The importance of continuous learning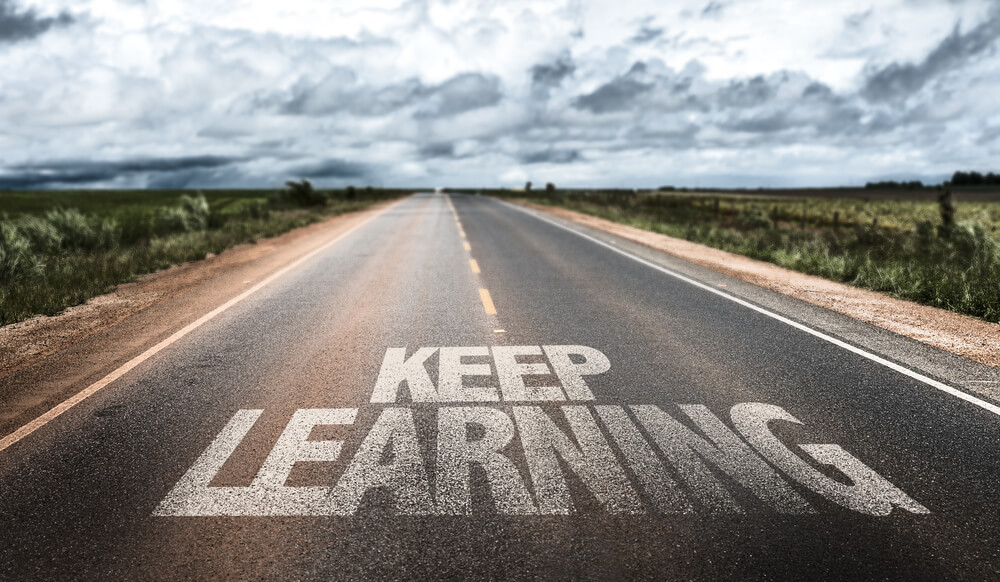 If there is one thing we learned in 2020, it's that things can change really fast. The only way to be ready for change is to be continuously learning, so this I think is the most important thing we'll need in 2021. Based on what I saw in our Academy and what I've seen on LinkedIn, where many airline professionals have posted their new digital certifications, I think the recognition of the need for learning is already strong.
Leda: "Things changed so much. You have to be ready to learn something new in the future."
Mwajuma: "I see more people wanting to learn about digital; they want to understand how it works. Most importantly, they want to see how they can contribute towards building the channel, which is very encouraging. For me, this is one of the positives out of 2020, because we have more people that want to contribute towards building the digital channel."
Barbara: "Continuous learning is very important, particularly in the digital space. If we look at some of the topics we've been discussing in the Airline Digital Academy, like experimentation, they have really developed over the last few years. Continuous learning is very important to keep up with all the change that will come in the future."
And what are the areas in which our Academy students want to learn more in 2021?
Leda: "At the moment I'm still focused on data visualization. I've already bought some new books suggested by Boštjan [Academy mentor] and I want to learn more about it."
Stanislava: "We saw this to some extent in the Academy, that digital is not something that works in a silo. It spans across different departments across the organization. We saw how people from revenue management and pricing want to go beyond their areas and connect the dots with other departments and the overall digital customer story. One thing I can point out is that we need to look at digital as a way to get to the customer, and that is connected to the entire organization. It's not only about the digital process; it's the whole digital experience, all the products and pricing, and everything that goes with it. How to connect the dots and how to build that story is the question I want to answer for myself."
Mwajuma: "I want to learn more about data visualization as well. I'm also very interested in conversion rate optimization (CRO) because this is one area to which I wasn't paying that much attention. We tend to focus more on customer acquisition, increasing average order value, but not on CRO. I want to learn more about CRO so that I can complete the ecommerce growth formula that we learned in the Academy."
5 – More women in airline digital roles
One thing that really surprised me about our Academy was that the vast majority (more than 65%) of our applicants were women. Usually, when I do airline ecommerce research and surveys, I mostly see men in digital decision-making positions and roles. I was really happy to see this share reversed in our Academy and to see so many passionate women willing to learn about airline digital. This is a trend I'm definitely looking forward to seeing continue in 2021 and something we will support at Diggintravel.
Stanislava: "I was very positively surprised by the enthusiasm and the talent that was brought by the women in Airline Digital Academy. We've seen a lot of ideas around innovation and enthusiasm to bring in new ways of doing business. That's something that I'm really looking forward to seeing in the airline industry, which traditionally has been pretty male-dominated, but this has definitely been changing in recent years. There have been some very enthusiastic ladies in the digital area in the Academy this year."
Mwajuma: "I was glad to hear this, as I believe we need more ladies in digital. It's true that ladies are very passionate and dedicated, so for me, this trend is positive. I can only encourage us to have more women in airline digital, as there are many things to do."
Do You Want More 2021 Airline Digital Trends?
If you liked this article and podcast and want more 2021 airline digital trends: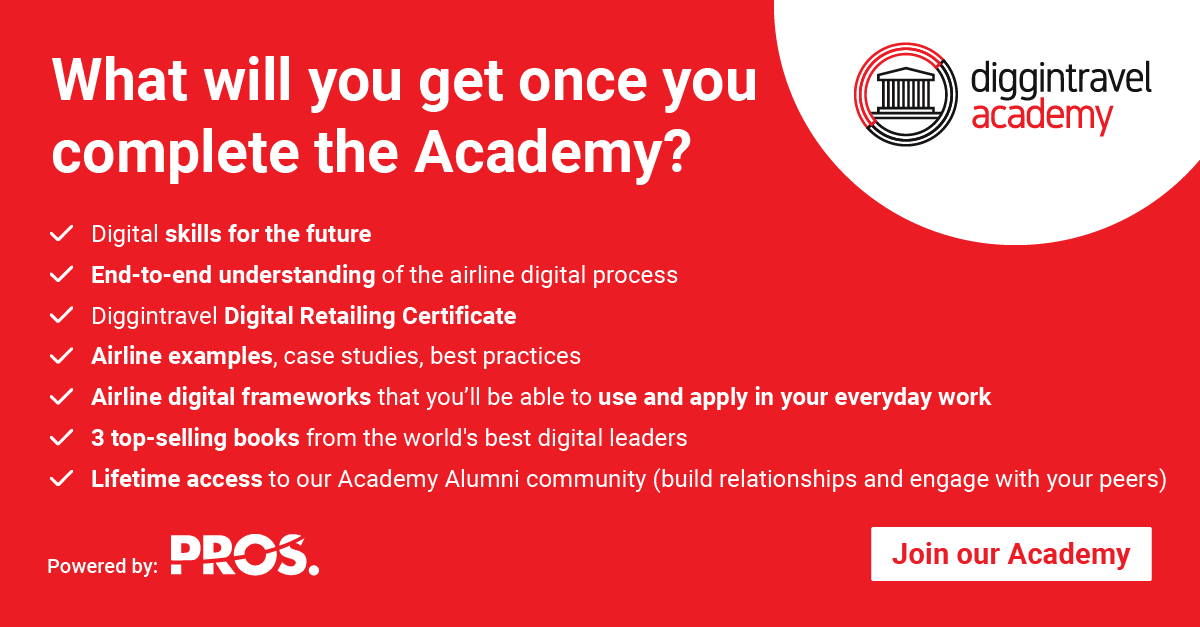 Iztok Franko
I am passionate about digital marketing and ecommerce, with more than 10 years of experience as a CMO and CIO in travel and multinational companies. I work as a strategic digital marketing and ecommerce consultant for global online travel brands. Constant learning is my main motivation, and this is why I launched Diggintravel.com, a content platform for travel digital marketers to obtain and share knowledge. If you want to learn or work with me check our Academy (learning with me) and Services (working with me) pages in the main menu of our website.