5 Important Airline Merchandising Trends (Lessons from Etihad, KLM, Ryanair, Henry Harteveldt and Others)
Iztok Franko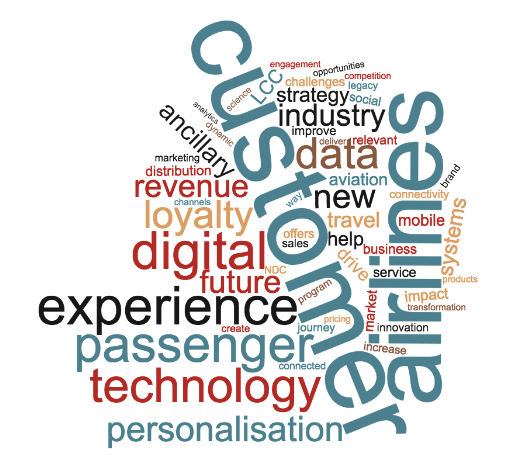 It was Friday morning, the last day of the Aviation Festival in London, and I still didn't have any gifts for my soon-to-be five-year-old son.
I'd mostly spent the previous three days meeting friends, talking to airline professionals and discussing airline merchandising trends and other e-commerce and ancillary revenue related topics.
IMPORTANT NOTE: See our latest airline ancillary revenue research with data from 45 surveyed airlines >> 2019 Airline Digital Retailing Survey
It started with our Airline Merchandising Lab presentation at the pre-conference workshop, followed by two days of running from meetings to presentations and back to more meetings.
All three days were spent mostly indoors and on the way to and from my hotel. The glorious life of an airline consultant.
So, this morning I planned to go find a big red double-decker London bus toy to make my son happy, because his orders were exact: he really wanted the red bus.
The problem was it was London, so of course, it was raining like hell. Not that great to run through the streets with your laptop bag in one hand and your luggage in the other.
And then Uber and my smartphone came to the rescue. I googled the last train departure time for the airport, pre-bought the ticket and found three nearby toy stores, all while in my Uber ride.
To make a long story short, after three Uber rides and some hectic running around in toy stores, I was on time for the train to the airport with a big box for my boy. Mission accomplished.
A few hours after this adrenaline rush, when I was safely in my seat on the plane, I began reflecting on my travel and digital shopping customer experience.
How does this relate to the challenges airlines face with their digital merchandising? How do the ancillary revenue dilemmas I'd discussed with airline pros over the last three days fit into this picture?
Why do you need to connect a great digital user experience with effective ancillary merchandising?
Obviously, Uber passed the digital experience test easily. Pre-ordering the rail ticket for the Stansted Express and storing it in my iWallet – check.
On the other hand, EasyJet Airline's new self-service check-in with a line full of nervous people – not that good. (Reminded me of local retail store self-service counter experiences, where at the end you always need to call a cashier anyway.)
Trying to think of more examples, I stared at the seat in front on me. And then I saw this: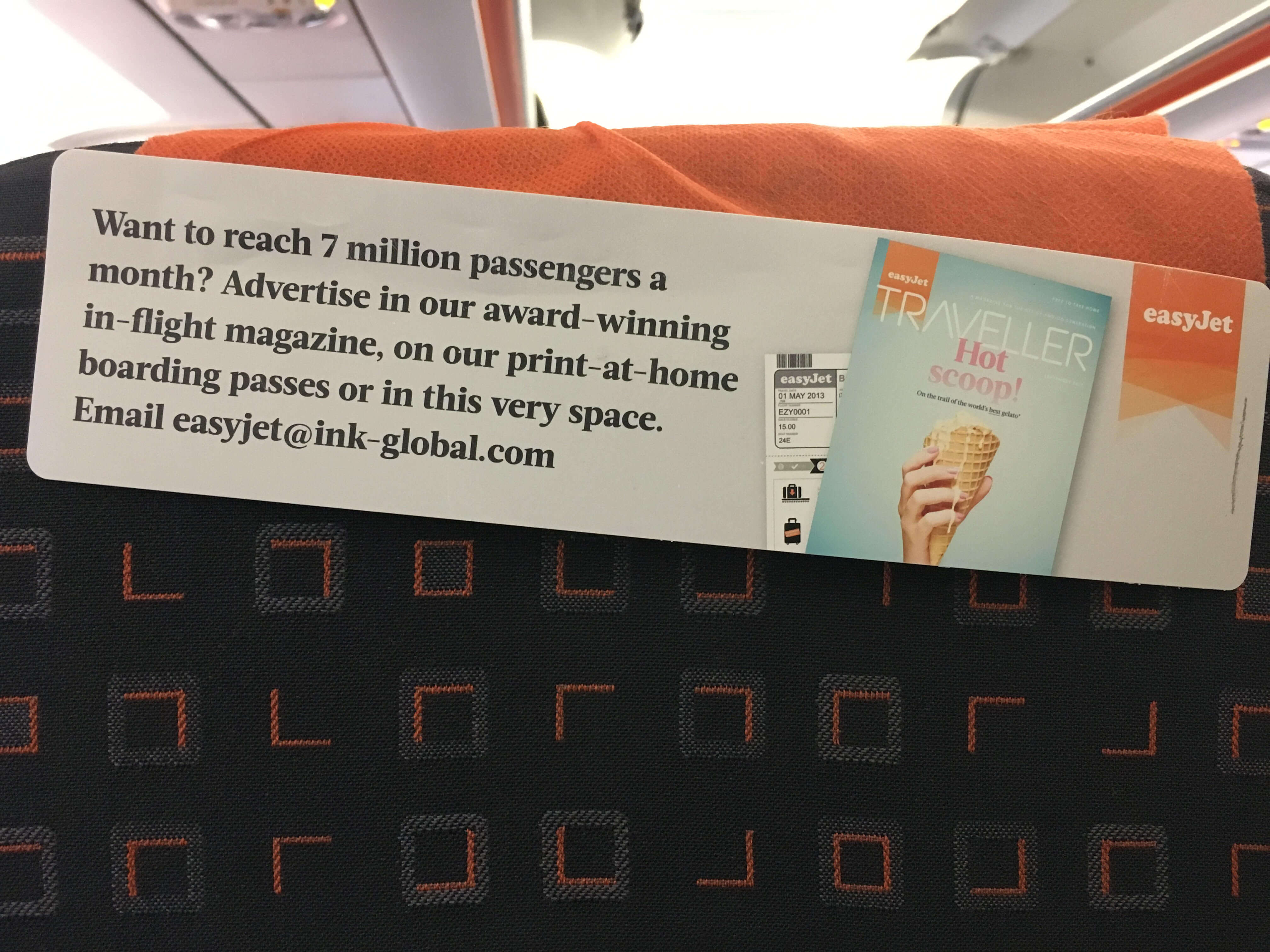 That's when it really dawned on me.
Read on to see how this EasyJet picture and other great insights from my three days in London helped me create a list of five important airline merchandising trends and lessons.  
So, here is the list of five lessons you can use to really push your airline digital merchandising to another level:
Lesson 1: Digital Natives and Digital Champs Will Win
In the conference's opening remarks, Emirates CEO Sir Tim Clark talked about the importance of digital DNA .
If you don't believe me watch this video, the man actually calls himself a geek 🙂 (from 9:40 min mark).
Neetan Chopra, a man in charge of Emirates' digital transformation, talked about their digital journey and the same thing was evident.
Both men are really passionate about digital, and good things happen when your company leaders are also your digital transformation leaders.
The same passion for digital was evident from the KLM Royal Dutch Airlines presentation about how to make retail future-proof. When they talk about their meetings with the crew as a "crew UX lab," you know digital and user experience really matters to them – and it shows in their results.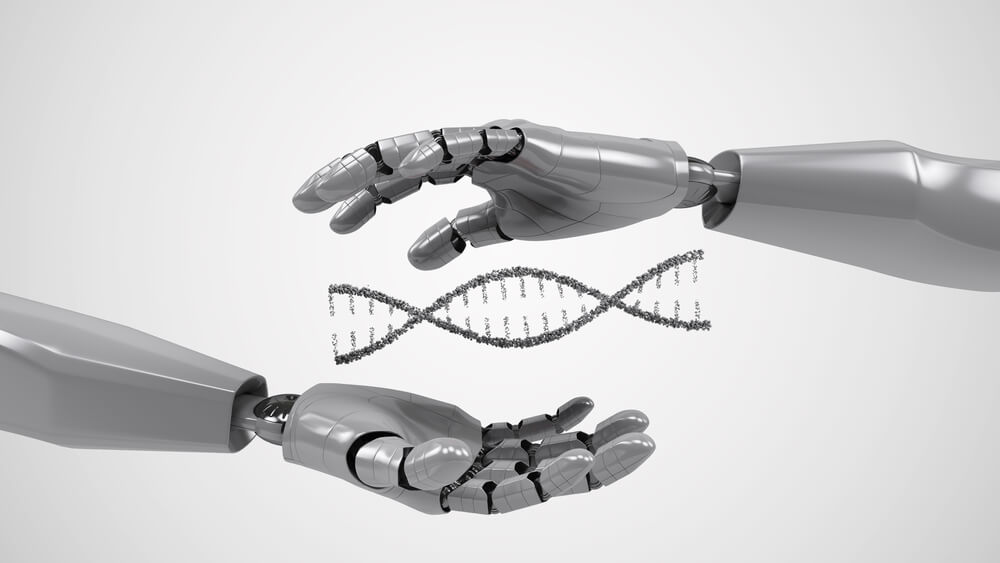 Having real digital DNA is crucial for effective digital merchandising. That's why digital natives like Uber are so much better when it comes to the digital customer experience (I'll explain why customer experience is key to ancillary revenue and merchandising later).
But most airlines are not new companies; rather, they are old, huge organizations with complex structures and organizational silos. At best most are digital adopters, not truly digital-first organizations.
Injecting digital into their DNA is not easy.
Digital transformation – Mission impossible?
No, it's definitely achievable and actually many airlines are on the right path. Here is a quote from Jetstar Group CEO Jayne Hrdlicka:
"Our business now has a different look and feel. We are a big online retailing business with software engineers, analysts, data scientists – we are in the early stages of Machine Learning and robotics and that's being baked into our website and operations. As a result, ancillary revenues are higher than otherwise. We are selling to customers better and personalizing. We are only 20% into the journey – the future is impossible for anyone to see fully – but we are super excited to use data and digital tools to sell better, manage costs better and serve customers better."
In my experience, sometimes establishing a small, agile digital team and empowering it to lead and spread the "digital virus" to others is more effective than huge company-wide digital transformation projects.
Below are the typical steps to digital transformation according to Ashley Friedlein from Econsultancy.
The sooner you start with this journey, the better. You can start within your marketing, ancillary or e-commerce team. Don't wait for somebody to do it for you or wait for orders from the top.
You can and must become the digital leader.
Lesson 2: For Effective Airline Merchandising You Need Technology from the Beyoncé Era, Not the Beatles Era.
For effective airline digital merchandising, you need agile technology.
The difficulty is (and here I'll steal a great metaphor from Henry Harteveldt's pre-conference workshop keynote) that we're in the era of Beyoncé, yet there is still a lot of technology from the Beatles era running our merchandising and ancillary processes.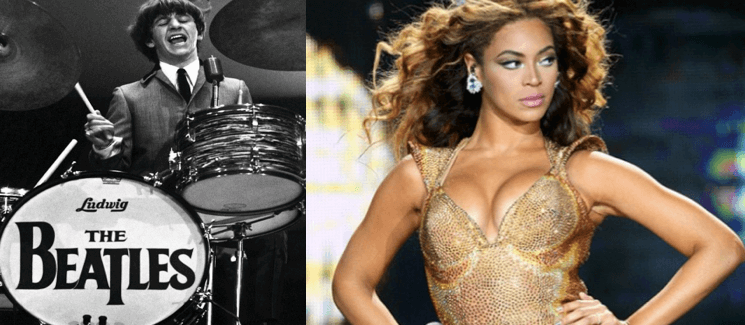 Let me give you three examples:
Booking and post-booking engines

I still see airline booking engines out there that don't allow different versions of booking paths, or booking and post-booking engines that don't support A/B testing and experiments. Without this, it's not possible to create personalized ancillary shopping experiences.

In our Airline Merchandising Lab with the Switchfly team, we showed why a dynamic and agile booking engine is the key last step where you make or break the final transaction. Don't ruin all your other previous merchandising efforts by bringing all your customer segments to the same one-size-fits-all web shop.

Dynamic merchandising and pricing

For effective airline merchandising you need personalized offers and ancillary products. It doesn't make much sense to segment your customers, be creative with your targeting and create custom messages and then offer the same thing to everyone – or to have the same prices for your ancillary products regardless of the circumstances and user data.

Compare the "Beatles system" (allowing you to set the price for your bags only based on its type and point of sales) to an agile system where you can create almost any rule possible (type, route, period, load factor, CRM data, loyalty data…). Or, as Jim Davidson, CEO of Farelogix put it, your mind should be the limit with your merchandising rules setup. If you can think of the business rule, you should be able to create it.

Marketing automation

One of the experiments we did in our Airline Merchandising Lab was using an outsourced marketing automation service for post-booking ancillary cross-sell. Instead of implementing our own marketing automation functionalities within existing systems, or a slow and large-scale implementation of enterprise solutions, we outsourced the whole service.

For effective marketing automation, you need a team that has at least a copywriter, a designer, a developer, and an analytics person. Instead of investing up-front we found a partner that provided both the system and a team of experts and started to make additional ancillary revenue in less than two months. In three months, the post-booking revenue was at almost 8% of all revenue for the test ancillary. Not bad for almost no investment. Once you have the process in place and you get some learnings, you can build the team.
So be agile, find agile airline merchandising IT solutions, and experiment – which brings us to the next point.
Lesson 3: Empower the Team, Fail Fast, Learn Even Faster
Going back to the KLM presentation about their future-proof airline retailing, I can see their success is based on:
Adopting the retailing mindset

This sounds like a cliché, but it's really a must to be a successful airline merchandiser. For KLM this means an in-house retail team (no concessionaires), having a dedicated online retailing team, and a dedicated person solely for crew communication.

Connecting offline and online user experience (omnichannel)

As stated in the prior point, KLM is really serious about the onboard user experience and the crew buy-in. In my experience, this is where many airlines screw up. Usually, the problem happens when a "legacy airline" unbundles its product and onboard service once "free" is now available for a "fee." Without proper motivation, training and mindset change, crew buy-in will never happen. And of course, not much retailing will happen either. Thus, including the crew in co-creation and co-participation in the product selection is crucial. Here is how KLM does this:

Culture

The last but probably most important item is the culture: a culture that allows experimenting and failing, and rewards learning. The main goal of our Airline Merchandising Lab was to show how to do "digital merchandising experiments" without big investments. The key was to experiment and learn. No experimenting means no learning, no learning means no growth. So I was very happy to hear that one of the key reasons for KLM's merchandising success is this "fail fast, learn fast" culture. You need to empower and trust your employees, and good things will happen. This was very evident during the presentation; one comment from a person in the audience was "I want to work there."
Lesson 4: Is In-Flight the Last "Black Hole" in Your Digital Customer Journey?
Here we come back to the picture from the beginning of this post.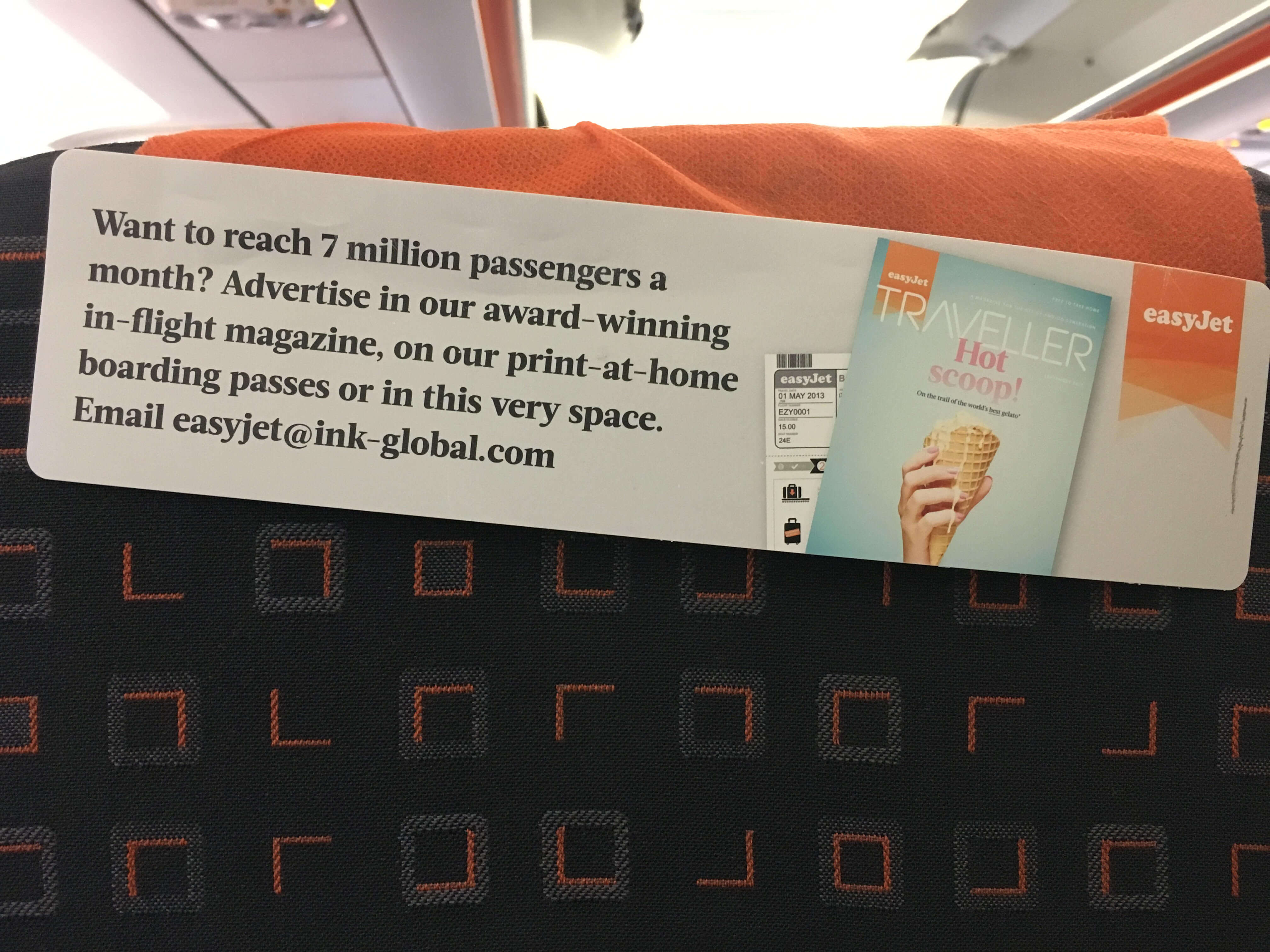 After seeing this picture on my flight back home, I remembered the talk about how Ryanair wants to target travelers throughout their journey and compete with Facebook and Google to get their share of advertising ancillary revenue with its Targeted Advertising Platform. Both things made me think about probably the last "black hole" in the airline digital customer journey.
Unfortunately for the airlines, it's probably the most important one – and yes, of course, I'm talking about the in-flight experience. The usual airline digital touchpoints that allow communication with the customer are all still mostly before the flight. On the other hand, the in-flight experience is what matters most to your customers.
Especially for the shorter flights and on smaller aircraft, most airlines don't have this part covered.
When I saw my old friend Job Heimerixks from AirFi at the conference, I remembered our implementation of an agile, bring-your-own-device in-flight entertainment solution during my time with Adria Airways. The project took only three months and we created a digital touchpoint in the sky without a major investment.
In Lesson 2 I stressed the importance of agile IT solutions. Imagine being able to digitally interact with your customers in the sky on all of your flights.
Our challenge at that time in Adria was a huge share of offline agency bookings; this allowed us to communicate with all our passengers directly. Additionally, it opened up new ancillary and merchandising opportunities.
But above all, you can improve your customer's digital user experience.
Which brings us to the last lesson.
Lesson 5: You Still Don't Know Which Ancillaries to Sell to Whom? Add Value First, Think Revenue Second.
Congrats, if you made it this far, because this lesson is actually the most important one.
When sitting at one of the roundtables at the Festival, one of the participants from a European airline said this when asked about their biggest ancillary dilemma:
"10 years ago the challenge was to get all the ancillary products setup and be able to sell it. Now we have a huge list of ancillaries and still don't know what to sell to whom."
Yes, we're more than 10 years in and airlines are still struggling with how to create personalized ancillary offers.
I won't go into personalization in this blog post (you can read more about it here), but instead, try to provide a different approach to the problem.
Push vs pull merchandising
This occurred to me while listening to another airline professional enthusiastically explain how they try to "push" certain offers. He was a French guy, so probably it was a language issue, but it made me think of the "push vs. pull" principle.
Everybody who works in marketing knows how much more difficult is to create demand (push) vs. fulfill demand (pull).
So, instead of airlines thinking hard about how to "push" their ancillary products, why not figure out how to create a product that their customers will actually want?
With all the recent talk about chatbots in the airline industry, fulfilling customer demand (request for ancillary products) is an actual case that is made for chatbots.
The challenge is, of course, to create ancillary products that actually add value and that will improve your customer experience. How do you know which ancillary products and services your customers will really want? They're the ones that will really add value to your customers.
From my talks with different airline solution providers, I can give you two innovative examples that fall in the category of improving your customer experience and creating new ancillary opportunities:
Switchfly Airline Irregular Operations (IROP) solution

This is an example of how you can use digital solutions to turn a negative customer experience (for example, a canceled flight) into a positive one. Based on customer data (tier status, other data), the passenger receives an automatic suggestion for a hotel based on the situation. Hotels and values that are covered by the airline are listed based on the customer's profile. Additionally, hotels with a higher value are available (upsell opportunity).
Grab airport pre-ordering

This is another example of improving your digital customer experience and creating an ancillary revenue opportunity at the same time. This solution adds value to the passenger through digital airport maps and meal pre-ordering. Your customer can view menus, check wait times, and place pre-paid orders, meaning there'll be no waiting in line to pick up your pre-flight snacks and purchases. Integrating a solution like this into its own airline mobile app can certainly improve the user experience while at the same time opening new merchandising opportunities.
So next time, if in doubt regarding which ancillary offer to "push" to whom, think out-of-the-box about how to create ancillary products and services that will solve problems and add value to your passengers.
Liked Our Airline Merchandising Trends, What Should You Do Next?
Iztok Franko
I am passionate about digital marketing and ecommerce, with more than 10 years of experience as a CMO and CIO in travel and multinational companies. I work as a strategic digital marketing and ecommerce consultant for global online travel brands. Constant learning is my main motivation, and this is why I launched Diggintravel.com, a content platform for travel digital marketers to obtain and share knowledge. If you want to learn or work with me check our Academy (learning with me) and Services (working with me) pages in the main menu of our website.