2019 Airline Ancillary Revenue Trends [Including Insights From AirAsia, American Airlines and Volaris]
Iztok Franko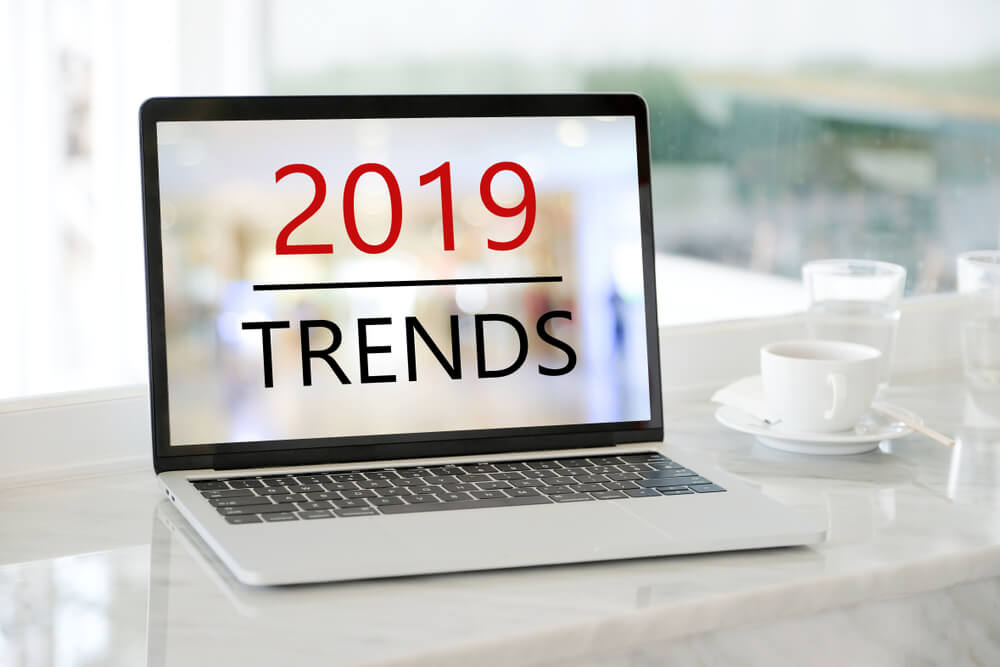 "Iztok, what are the key 2019 airline ancillary revenue trends?"
Some things in life are very predictable. When I went to the 13th Airline Ancillary Merchandising conference in London last week, I knew this question was coming. I get it every year.
However, even though I knew the question would be asked, it made me think really hard about the answer.
What are the real 2019 airline ancillary revenue trends?
I could start by telling you about the usual things, like how ancillary revenue is growing year after year (from $28.5 billion in 2014 to $64.8 billion in 2018). Or you could check out our 2018 Airline Digital Merchandising benchmarks and see how increasing ancillary revenue is a top priority for almost every airline.
But I'm sure you already know all of that. You also probably know that the vast majority of airline ancillary revenue is still generated by the core "air" ancillary products: baggage fees, seat selection, branded fares and onboard sales. "Non-air" ancillary revenue is still dominated by insurance, rent-a-car and hotel cross-selling.
So, instead of repeating the stats and benchmarks, I'll try to show you some airline ancillary revenue developments that go beyond the basic ancillary products and models.
Let's dig in!
Airlines Flirting With the OTA model
The history of airline CEOs saying that their airlines will move beyond airline ticket sales only to become travel retailers is well-documented. Michael O'Leary saying Ryanair would become the Amazon of travel is an overused example at this point. We also covered how Eurowings plans to become more than an airline – a digital travel companion.
If you've listened to any of AirAsia' CEO Tony Fernandes' speeches, you've heard the same type of thing. Here is one of his last talks where Fernandes explained how AirAsia is moving from being just an airline towards becoming a digital retailer.
His speech illustrates how the company sees the disruptors (the tech companies) as their real competition rather than other LCC or legacy airlines.
Adding other travel products (hotels, transportation, activities) into your airline portfolio is nothing new. Airlines have been cross-selling these services for a long time. However, becoming a true travel marketplace and a true digital travel agent is a different thing. By adding more products you can be more relevant and increase the frequency with which people require your services.
Now, if you've ever sold vacation packages, you know the flight is not the main thing on your customer's mind. They want to see their resort and the hotel, and they care about what they will experience on their vacation, not how they will get there. Hence, flight really becomes secondary. Currently, airlines still mostly sell vacation packages featuring the flight as the main component of the package.
It would take a serious shift in mindset, marketing and online retailing for an airline to become a real OTA. It remains to be seen whether airlines like AirAsia will begin to sell stand-alone hotels, activities or other services like a true online travel agency. For most airlines, packages will simply add a revenue stream (see American Airlines example below). However, there are some niche leisure-oriented carriers that will go further with this model (see Allegiant and Jet2.com examples).
AirAsia competing with tech companies and OTAs
AirAsia is good at core airline ancillary services. Their ancillary revenue increased by 7% in 2018, and made up 22% of their total revenue. Bags still represent 47% of their total ancillary revenue, followed by seats (slightly below 8%) and onboard food and beverages at 7%.
AirAsia is one of the biggest Asian e-commerce websites. They have almost 20 million monthly website visitors, which is just a bit below that of the biggest Asian travel agencies like Traveloka. In the aforementioned Tony Fernandes speech (at the 28:30 mark) you can hear him saying the customers come to their website first and how they want to compete with Traveloka by selling other travel products as well.  Even more, he claims they will sell seats on other airline flights.
His bold prediction is they can replicate their current flight-only revenue of 3.5 billion EUR by selling vacations, other airlines' flights, hotels and other related services. Fernandes claims they sold 10,000 hotel room nights in one week during a test promotion during which they began selling hotel rooms for the first time.
Allegiant building a hotel
If you're looking for an airline that is leading the 2019 airline ancillary revenue trends, then Allegiant is one you need to check out. They are always at the top of the ancillary benchmarks as almost 40% of their total revenue is generated by ancillaries. However, they are taking the hotel part of flight and hotel packaging to another level. According to this IdeaWorks report, they are actually building a hotel:
Allegiant is budgeting $420 million on 500+ hotel rooms, about 180 longer-stay units, restaurants, bars, retail and meeting spaces, and a 200-slip marina. The first year revenue is projected to be $88+ million and is expected to grow to $113+ million by year five. With today's annual traffic, that adds $6+ per passenger of ancillary revenue system-wide. Room rentals will generate 65% of this amount, with the remaining 35% from food and beverages, retail, meeting spaces, and marina activities.
Furthermore, according to the same report, they are looking at options for managing independent hotels in other Florida destinations, to integrate them into their holiday packaging platform and increase revenues.
Jet2.com an LCC airline and holidays packages leader
Jet2.com is another airline you can look at as an example of going beyond selling flights only. This UK based, low-cost airline is part of a group that includes brands for custom leisure travel niches:
Jet2holidays – offers holiday packages
Jet2CityBreaks – offers city-break packages
Jet2Villas – offers villa rentals
Jet2.com and Jet2holidays are the UK's third-largest airline and second-largest tour operator respectively. According to SimilarWeb, the Jet2holidays website has more monthly traffic than the Jet2.com airline website.
From the data shared on their website, you can see how Jet2.com is growing the segment of packaged holidays.
According to Jet2.com, in 2018 Jet2holidays took 2.5 million customers on package holidays, an increase of 45% year-on-year.
American Airlines mastering SEO to sell vacation packages
However, leisure-oriented LCC airlines are not the only airlines looking to increase their ancillary revenue with vacation packages. During the 13th Ancillary Merchandising conference in London, American Airlines presented its American Airlines vacations case. American Airlines now sells 10,000 hotels in 320 locations.
Although it is still relatively small compared to the main flight website, they've managed to enter the new customer niche with relatively low investment. Focusing on SEO and dynamic destination content with SEO-optimized landing pages, they've acquired new organic traffic. If you look at SimilarWeb data, you can see they have approximately 0.5 million monthly website visitors. During the presentation, they disclosed they sell around 100,000 packages annually.
However, things are not all so simple when it comes to holiday packages. Earlier this year Ryanair announced that it has closed their holiday operation. Although Ryanair didn't comment on why they stopped selling holiday packages, they still do cross-sell car hires, hotels, travel insurance, West End shows and even sports tickets.
Volaris Trying the Spotify model and Offering Mobility as a Subscription
In the above cases, you could see how airlines are trying to get into the leisure vacation segment to get a bigger portion of the travel revenue pie. Another segment that is interesting is the non-business frequent travel segment. At the aforementioned conference, Volaris (an LCC airline from Mexico) presented how they've entered this segment, where they compete with bus companies with their v.pass subscription service.
Yes, you read that right: they want to compete with bus transport.
They are targeting families who are visiting friends and relatives, commuters, small businesses and even corporates.
Their vision is to become the Spotify of travel and offer mobility as a subscription service. You can see why this model has many appealing points. First, by getting people to subscribe, you reduce or eliminate the customer acquisition cost (CAC). Second, as with all subscription services, there is a breakage, meaning people don't use all the services they subscribed to. Third, this model works well with the Volaris ancillary revenue strategy. Above all Volaris can use all subscribers to upsell and cross-sell other ancillary products.
Based on Volaris data, a Mexican person takes 0.4 flights per year on average compared to Volaris customers, who take 2.2 flights per year. Now, compare this to Volaris frequent flyers. An average Volaris v.club member is flying 3.0 times a year, and their v.pass subscription customers take 6-8 flights a year.
By the way, Volaris has started their holiday package business as well. Last week their CEO announced the launch of www.yavas.com to offer vacation packages.
Other airline subscriptions mostly offer discounts for a fee
There are other airline subscription services; however, they mostly offer access to special fares, discounts for ancillary services and other benefits. Club Jetstar (from Australian low-cost carrier Jetstar) is one example. They offer access to special fares and 20% off seat selection and baggage fees for $49 AUD per year.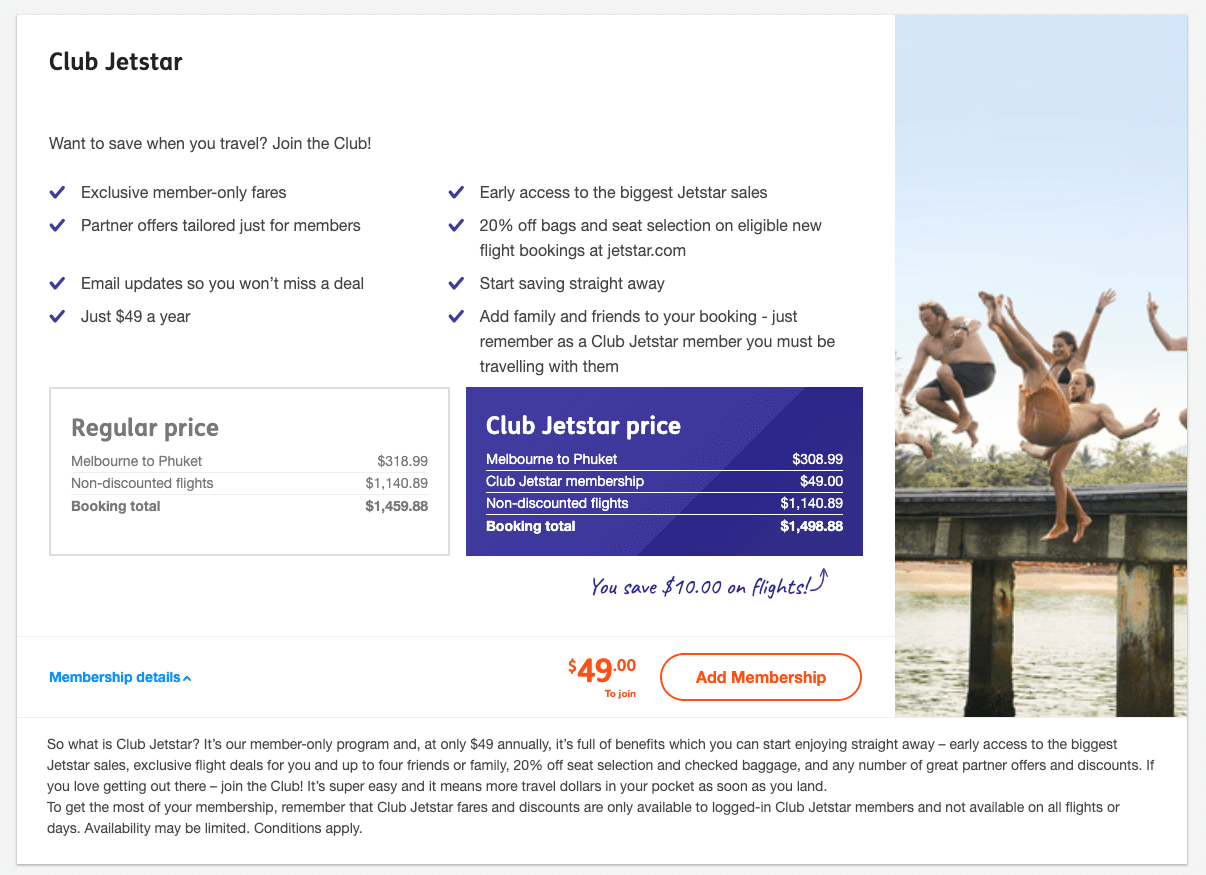 Wizzair offers a similar subscription service, called the WIZZ Discount Club, which will cost you 29.99 EUR per year. You get a guaranteed minimum discount of €10 for all flights and a discount of €5 on 20kg and 32kg checked-in baggage purchased online.
Finally, Frontier, a low-cost airline from Denver, Colorado, offers the same model as Wizzair and Jetstar. There is one additional interesting perk in their Discount Den subscription – on valid Kids Fly Free flights, one kid under 15 can fly for free for every adult Discount Den fare purchased.
You Need to Master Digital Retailing to Increase Ancillary Revenue
If nothing else, you can take away one crucial thing from the 2019 airline ancillary revenue trends I listed above: you need to understand your customers and find your niche. Once you understand that, you can develop the products and services that add value and enable you to own that niche.
However, just good products and defined niche(s) are not enough. You need to master digital marketing to be able to find and target your target audiences in an effective way. Then you need to be relevant with your content, communication and offers.
I used the world "relevant" on purpose, because today everybody is talking about personalization and personalized offers. At the Ancillary Merchandising conference, Zach Rachins, Product Manager at Hopper (an innovative OTA), provided this intriguing insight:
Personalization can be overwhelming. Instead of personalization, try incrementally improving relevance.
You can read an extensive interview with Zach about the model Hopper is using (along with their AI algorithms) to create more relevant and personalized offers here.
Conversion optimization for incremental improvements and continuous growth
If an expert from a very digitally savvy and data-driven OTA is telling you that, it's probably right. For your airline to compete with OTAs (or even become one) you need to learn from them. OTAs like Hopper, eDreams, and Booking.com are all masters of digital retailing.
Onur Dedekoylu from Pegasus Airlines said their ancillary execution is based on three pillars:
Price optimization
UX optimization
Testing
If you follow me, you know I'm the biggest ambassador of airline conversion optimization because conversion optimization is the foundation of what Onur and Zach are talking about. Understanding your data and your users. Continuous optimization and testing. As a result, it enables you to incrementally improve your user experience by making it more relevant.
Don't believe me? Just ask Tony Fernandes.
In his talk, he said that AirAsia achieved a 3% improvement in revenue by better using their data – to target better, to bundle better. 3% is an incremental improvement, but a simple calculation would show you that that is approximately 105 million EUR based on AirAsia's yearly revenue.
105 million euros is not bad, right?
Beyond the 2019 Airline Ancillary Revenue Trends – Our Biggest Airline Digital Retailing Research Is Here!
Do you want to become better at airline digital retailing? There is lots more exciting stuff coming from Diggintravel!
You can download our biggest 2019 airline ancillary revenue research – the 2019 Airline Digital Retailing Survey and Research here.
[NEW] TAKE YOUR ANCILLARY REVENUE AND DIGITAL RETAILING TO ANOTHER LEVEL >> CHECK OUR AIRLINE DIGITAL RETAILING ACADEMY!
Iztok Franko
I am passionate about digital marketing and ecommerce, with more than 10 years of experience as a CMO and CIO in travel and multinational companies. I work as a strategic digital marketing and ecommerce consultant for global online travel brands. Constant learning is my main motivation, and this is why I launched Diggintravel.com, a content platform for travel digital marketers to obtain and share knowledge. If you want to learn or work with me check our Academy (learning with me) and Services (working with me) pages in the main menu of our website.